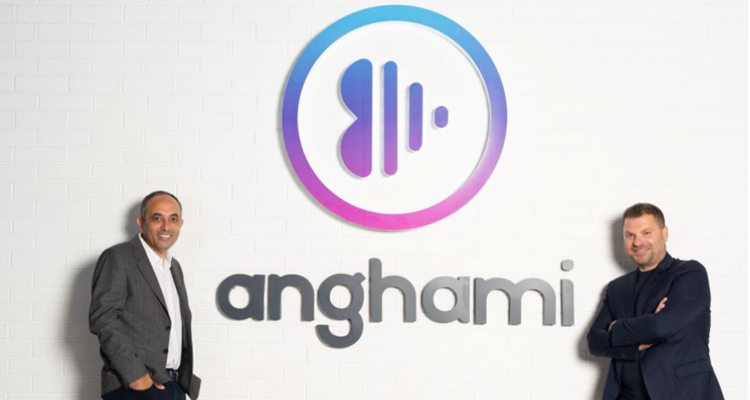 Arabic music streaming service Anghami is getting into production with the launch of 'Anghami Labs.'
The UAE-based music streaming platform says other musicians and content creators will have access. Any music created in The Anghami Lab will stream exclusively on Anghami. The Anghami Lab is a joint venture with Addmind, a hospitality-focused business.
The first Anghami Lab will launch in the heart of Dubai, with locations in Abu Dhabi, Riyadh, Jeddah, Cairo, Beirut, Doha, London, New York, and Los Angeles arriving soon.
"Addmind is a leading expert in conceptualizing and operating hospitality spaces and this is a great opportunity to further reinforce the value we provide digitally to be converged offline in a unique user-to-guest experience," says Eddie Maroun, Co-Founder and CEO of Anghami.
Anghami Labs is the first major venture after the announcement of a merger with Vistas Media via SPAC. The local digital platform will list on the NASDAQ stock exchange in New York within the next few weeks.
"[The company] is more than just a streaming platform, they have elevated the value of the music industry in the Middle East as a whole," says Addmind CEO Tony Habre. "Anghami Labs is an amazing and unique concept that embodies our rich Arab culture with an international twist – which we are thrilled to bring to fruition and scale."
Anghami will be the first Arab tech company with a U.S. public listing. The platform is regarded as a competitor to Spotify in the Middle East North Africa (MENA) region. It has more than 70 million registered users and license deals with Universal Music Group, Sony Music Group, and Warner Music Group in place.
Through a special purpose acquisition company, Anghami merged publicly with Vistas Media. The company raised $100 million in a 2020 IPO. The deal values Anghami at around $220 million and includes a $40 million financial commitment.
Anghami launched in 2011 before iTunes was available in Lebanon, where the company began. In 2018, Spotify launched in its 78th market to bring competition to the MENA region. But Anghami has its local root advantage to grow its audience, much like Jio Saavn in India. Anghami has grown revenues 80% over the last three years and those revenues are expected to increase five-fold by 2024.