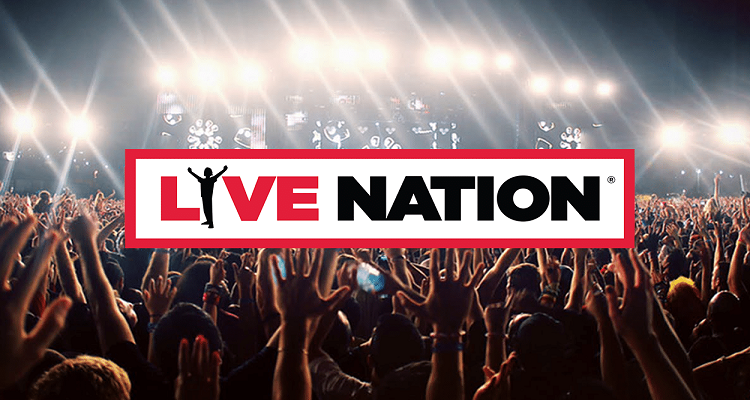 Live Nation has officially responded to accusations that it requires artists and crew members to abstain from commenting publicly on their positive coronavirus tests.
Singer-songwriter Courtney Jaye took to social media to call out Live Nation (NYSE: LYV) for the COVID-19 "gag order" that's allegedly part of its artist and crew-member contracts. "Receiving messages like this from friends makes me incredibly concerned for all musicians and crew members on the road right now. please stay safe everyone. also – wtf @LiveNation?" penned the 43-year-old "Can't Behave" artist.
Worth noting here is that a Reddit user named "braindeadvacation" authored a post entitled "My Breakthrough Covid Infection Story" three days ago, relaying that he or she had kicked off a "2 month long tour through the US in early July." The fully vaccinated person then tested positive for the bug (ultimately overcoming mild symptoms), the message notes.
Building upon the latter, the user also indicated in a comment: "Live Nation has a clause that states an artist can't mention Covid or the pandemic as the reason for cancelling [sic] a show. If you see a band canceling their show without explanation, assume the reason is they had a positive test result in their camp."
It's unclear whether this Redditor is the same friend who contacted Jaye about the matter, but the situations' timing is worth bearing in mind. (The Reddit user has since published a third follow-up post, claiming that "Live Nation released an internal document stating they will be providing free on-site testing and the only reason they're doing [so] is because of pressure.")
Back to the statements that spurred a direct response from Live Nation, though, Courtney Jaye included with her tweet a pair of (zoomed-in) screenshots that appear to show text messages she received from an individual with firsthand knowledge of and experience with the alleged COVID-19 gag order.
"Hey girl," the first of three (rather generically written) texts begins, "I know you're about to start a tour. I want to let you know that 8 out [of] 11 people on my tour tested positive for Covid and we were all fully vaxxed. We all caught the delta variant, it's much more transmissible than the previous strains.
"As per the contract [inked-out name] signed with Live Nation, we're not allowed to make any public statements but I can tell people I know privately.
"Can you let everyone in your circle know what's going on here? This gag order issued by Live Nation is going to get a lot of people sick. Or worse," the third text concludes.
The identity of the person who purportedly sent the texts to Jaye hasn't been publicly revealed, and the Hawaii-based creator, despite noting Live Nation's response, didn't appear to have elaborated upon this sender's circumstances at the time of writing. And the Ticketmaster parent company, after receiving much criticism over the alleged COVID-19 gag order, refuted the claim yesterday.
"There is absolutely no covid gag order in our contracts," reads a tweet from Live Nation's official Twitter account. "We care about our employees, crew, fans & artists and will continue to meet [the] requirements of local health officials as we put on events."
Medical professionals reported a small number of COVID-19 cases after last week's Latitude Festival, and New York City's mayor announced a vaccine mandate for indoor-entertainment patrons and employees today.