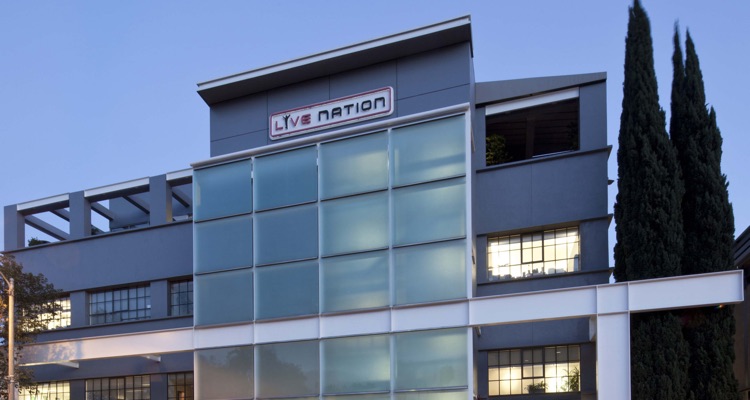 Amid the return of concerts and music festivals, Live Nation Q2 2021 revenue increased by over $500 million from the same stretch in 2020.
The Beverly Hills-based concert promoter just recently detailed its performance specifics for Q2 2021, covering April, May, and June. Each of the Ticketmaster parent company's segments (excepting "other and eliminations") turned in a substantial year-over-year earnings improvement, the document shows, with concerts having generated $287 million in Q2 2021 against $141.8 million during the same period in 2020.
Ticketing, for its part, rebounded from an $87 million loss in 2020's pandemic-impacted second quarter to generate a staggering $244 million across April, May, and June of this year. Finally, "sponsorship & advertising" earnings hiked from $18.4 million to $44.6 million; Q2 2020's loss of $11.2 million was replaced with a $5.3 million profit as a result.
And in total, Live Nation's Q2 2021 income (factoring also for $300,000 in "other and elimination," down from $900,000, as mentioned) finished at $575.9 million. Due chiefly to large-gathering bans and lockdown restrictions, Q2 2020 had seen Live Nation bring in about $74 million.
That said, despite the ramping-up concert schedule – and a decidedly populated 2022 calendar – Live Nation operations haven't yet reached their pre-pandemic level, the document likewise discloses. The company's concerts division still incurred a $146.3 million operating loss in Q2 2021 – down from almost $280 million in Q2 2020 – while ticketing, owing to the aforementioned revenue uptick, reversed a $267.2 million loss in favor of a $43.8 million profit.
Stacking 2021's first half against that of 2020, Live Nation's total revenue touched $866.6 million in HY 2021 – far less than the $1.44 billion that HY 2020 brought. The figures appear to reflect the company's considerable pre-pandemic earnings as well as the gradual nature of this year's comeback, for most of 2020's first half was marred by cancellations, ticket-refund requests, and operational uncertainty due to the pandemic.
Regarding the specifics of this gradual recovery, Live Nation's North America concerts numbered 1,124 during Q2 2021, compared to just 25 in Q2 2020; the region's estimated number of fans who attended shows rebounded from 10,000 to 629,000.
International events, on the other hand, numbered 560 (up from 107), with 706,000 fans having attended the shows last quarter, up from 41,000 in Q2 2020. In terms of HY 2021's comparison to HY 2020, this year's opening half delivered an estimated total of 2,339 events (a material falloff from HY 2020's 7,227), which 1.83 million fans attended (from 10.46 million).
Addressing his company's Q2 2021 earnings, Live Nation president and CEO Michael Rapino indicated: "We expect to see further ramp-up accelerate through the rest of the year, with improving operating income and all segments returning to adjusted operating income profitability for the second half of the year, setting us up for a full-scale 2022."
Similarly, the Ontario native, after noting that "about two-thirds of our festivals" this year should see an attendance boost from 2019, struck an optimistic tone when discussing his vision for the live-entertainment sector in 2022, 2023, and 2024.
"All our leading indicators continue to point to a roaring era for concerts and other live events," said Rapino. "In some cases our pipeline is so strong we are extending our planning into 2023 and even beginning to discuss tours that extend into 2024."
At the time of this piece's writing, Live Nation stock (NYSE: LYV) was up nearly four percent from yesterday's close, for a per-share price of $81.33. The leading concert promoter recently pushed back against allegations that its artist and crew-member contracts include a COVID-19 "gag order."