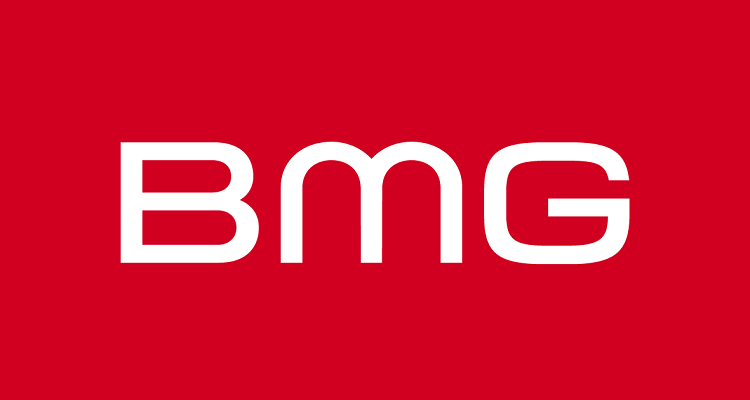 During 2021's opening half, BMG generated a record €296 million (approximately $349.34 million at the present exchange rate), with a streaming-driven recorded-earnings uptick having offset a plateau in publishing income, according to a newly released financial analysis from the label and publisher's Bertelsmann parent company.
Berlin-headquartered BMG's operations across Q1 and Q2 2021 accounted for roughly $350 million of Bertelsmann's $10.27 billion (€8.7 billion) in total revenue – up from about $332.84 million (€282 million) during the same stretch in 2020. Moreover, BMG's H1 2021 earnings, as was also the case for those reported in H1 2020, represent the 13-year-old music company's "best first-half performance yet."
Predictably, streaming – which has helped each of the Big Three labels enjoy double-digit year-over-year revenue growth in 2021 – played a key role in BMG's performance in all of 2020 as well as H1 2021.
From January's start until June's end, BMG's streaming income "on a constant currency basis" hiked by 31.6 percent on the recorded side and 13.3 percent on the publishing side, against the identical stretch in 2020, according to company higher-ups. By division, music publishing accounted for 62.9 percent of BMG H1 2021 earnings ($219.73 million), with recorded making up the remaining 37.1 percent ($129.60 million).
And in terms of streaming's contribution to the totals, 77 percent of BMG's H1 2021 recorded income ($99.80 million) derived from digital, compared to 53 percent for publishing ($116.46 million) and 62 percent for the company as a whole ($216.59 million).
BMG's top streaming tracks throughout Q1 and Q2 2021 include Conkarah's "Banana" (which turned in a solid commercial performance during H1 2020), Hollywood Undead's "Riot," and Eurovision winner Netta's "Toy."  Additionally, among BMG's "top recorded projects" from the period are works from pop trio AJR (which pulled down in excess of 645 million global streams, per the earnings report), Mick Fleetwood & Friends, and Van Morrison's Latest Record Project, Volume 1.
The top projects from BMG's publishing division during H1 2021, on the other hand, include DJ Khaled's Khaled Khaled, Ufo361's Stay High, and Helloween's self-titled album, with the latter two works having topped the charts in Germany.
BMG is also cashing in on vinyl's ongoing resurgence, according to the earnings breakdown, as the quick-growing format in H1 2021 overtook CDs in sales value for the first time in company history.
Higher-ups likewise relayed that their business manufactured north of one million vinyl records (a 114 percent YoY boost) over the course of 2021's initial six months, with BMG's top albums encompassing Joe Strummer's Assembly, Garbage's No Gods No Master, and Black Sabbath's Paranoid.
Amid this far-reaching growth, BMG added 255 team members – seemingly since the onset of the COVID-19 pandemic, it bears noting, and not solely in H1 2021 – with employees numbering 1,001 as of June 30th.
Lastly, regarding the catalog-focused investment partnership that BMG and KKR inked back in March, the companies have completed their first IP acquisition, per the earnings report – though the text doesn't disclose the deal's details, and it's unclear when these specifics will be publicly announced. However, another four transactions are "in due diligence," and BMG and KKR have established a pipeline of 71 potential IP purchases, which have an aggregate value of over $1.18 billion (€1 billion).
Earlier this month, Carlos Santana signed with BMG to release his next studio album, and the German company in July expanded its SESAC partnership to include Southeast Asia and Oceania.