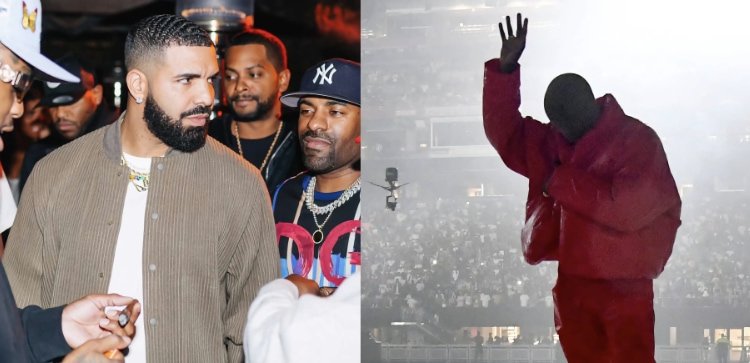 Kanye West's Donda was Apple Music's biggest album debut this year — until Drake snapped that record 48 hours later. Shortly thereafter, Spotify announced a similar result.
Update: After a full 24-hour release period, both Apple Music and Spotify have updated their stats on Drake's album streams. Here's the latest.
According to stats shared with Digital Music News, Drake easily topped Kanye West's one-day album debuts on both Apple Music and Spotify. Drake has also set new records on both streaming platforms.
On Wednesday (September 1st), Apple Music reported that Kanye's Donda was its biggest album debut of the year, with more than 60 million streams. But that record was snapped by Drake's Certified Lover Boy just two days later, according to the platform.
Early Saturday (September 4th) morning, Apple Music further confirmed that Drake had set a brand-new album debut record. "Drake has set a new record on Apple Music for biggest album debut ever, surpassing the record he set with Scorpion in 2018," Apple Music confirmed via email.
Apple didn't share the exact streaming total, though we're expecting that figure next.
Over at Spotify, Kanye was also setting records, though Drake easily topped those numbers as well.
Similar to Apple Music, Donda was Spotify's most-streamed album debut of 2021, and the second-highest debut in Spotify's history with more than 100 million streams. But according to details shared by Spotify earlier on Saturday (September 4th) morning, Drake has also topped those rankings.
In a follow-up email, Spotify then confirmed that Drake broke the record for its biggest album debut ever. "On September 3, 2021, Certified Lover Boy became Spotify's most-streamed album in a single day," a Spotify rep confirmed to DMN.
At this stage, it's unclear how many streams Drake is racking up. As of Friday evening (September 3rd), Apple Music only confirmed that Drake had topped Kanye's one-day total of 100 million streams. Apple further noted that Drake surpassed Kanye's total well before the full 24-hour period, suggesting an easy victory.
"Drake's sixth studio album, Certified Lover Boy, has already broke Apple Music's 2021 record for the most-streamed album in a single day," an Apple Music rep emailed DMN early Friday afternoon. "The album is also already Apple Music's most-streamed album in 24 hours this year."
Incidentally, Donda was the third-largest album debut in Apple Music's history in terms of total streams. After Drake's CLB, however, it is now ranked 4th.
When it comes to anticipation and hype, however, Kanye's easily got Drake beat.
We've lost track of how many album preview concerts and missed deadlines Kanye blew through before actually releasing Donda. At one stage, Kanye was even taking up residence in Atlanta's Mercedes-Benz Arena to finish the album. All of that is classic Kanye, whose endless publicity-stunting is now routine. But the heavy run-up to Donda didn't give Kanye an edge over Drake, suggesting that fans are more interested in substance than sizzle.
In terms of guest appearances, CLB is absolutely stacked. The 21-track album features cameos from Lil Baby, Lil Durk, Giveon, Jay-Z, Travis Scott, Future, Young Thug, Yebba, 21 Savage, Project Pat, Tems, Ty Dolla Sign, Lil Wayne, Rick Ross, and Kid Cudi. Donda was equally stuffed with guest celebs and appearances, including Pusha T, Don Toliver, Lil Baby, The Weeknd, Travis Scott, Lil Yachty, Playboi Carti, Lil Durk, Kid Cudi, Young Thug, Chris Brown, Roddy Ricch, Westside Gunn, Jadakiss, Jay Electronica, Sheek Louch, Styles P, Pop Smoke, DaBaby, Marilyn Manson, and Jay-Z.
We'll update with more detailed figures when they're available.