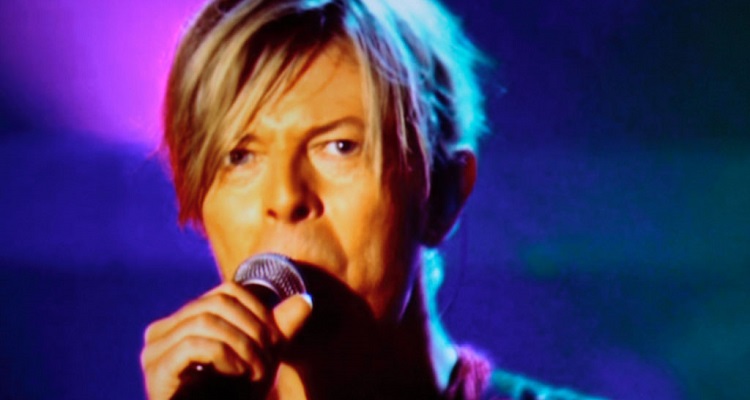 One month after inking a major agreement with Madonna, covering the entirety of the 63-year-old's recorded catalog, Warner Music Group (WMG) has finalized a similar "career-spanning partnership" with the David Bowie estate.
New York City-headquartered Warner Music Group (NASDAQ: WMG) announced its pact with the David Bowie estate via a formal release this morning. The "landmark new deal" builds upon an existing agreement between the Big Three record label and the "Space Oddity" singer and songwriter's estate, with the older of the two contracts encompassing "material from 1968 to 1999." Bowie released his self-titled second studio album in 1969 and debuted his 21st studio album, Hours, in 1999.
Consequently, the London-born creator's first studio album, also entitled David Bowie, isn't part of the WMG partnership, which began when Warner Music acquired Parlophone Label Group from UMG for over $670 million (based upon the present GBP-USD exchange rate) in 2013. Also excluded from the deal are non-album singles such as "Liza Jane," "The Laughing Gnome," and a handful of other tracks.
Now, the contract that Warner Music and the David Bowie estate revealed today – the financial terms of which haven't been publicly disclosed – covers "the entirety of Bowie's 2000-2016 creative outpouring," according to the involved parties.
The five-time Grammy winner (and 19-time nominee) Bowie released Heathen in 2002, and the 12-track work was followed by 2003's Reality, 2013's The Next Day, and, on his 69th birthday and shortly before his passing, 2016's Blackstar. These high-profile projects, the Access Industries-owned record label said, "will come into the Warner Music fold in 2023."
Regarding WMG's plans for the 24 David Bowie albums that it will oversee, market, and exploit as of 2023, the company indicated that it intends to release the fifth Era box set, entitled Brilliant Adventure and covering the "Life on Mars?" singer and songwriter's work from between 1992 and 2001, sometime this fall, "with details to come."
Moreover, Parlophone released a number of David Bowie live albums last year, including Something in the Air (Live Paris 99), the physical edition of which became available to fans in 2021, and Ouvrez le Chien (Live Dallas 95). WMG exec Nigel Reeve "has worked in close partnership with the Bowie estate to curate and present a landmark release campaign celebrating Bowie's unparalleled legacy," the announcement message notes on this front, "with many more exciting releases on tap."
The expanded deal with the David Bowie estate represents the latest in a recent series of significant plays from Warner Music, which saw its shares reach an all-time-high value of $41.59 apiece earlier this week. The quick-growing company acquired the recorded catalog of David Guetta in June, for instance, and purchased the assets of Doug Morris' 12Tone Music in July.
And today, WMG continued its expansion into the rapidly developing African music market by announcing Warner Music South Africa's buyout of Coleske, "the largest independent label focusing on Afrikaans repertoire."