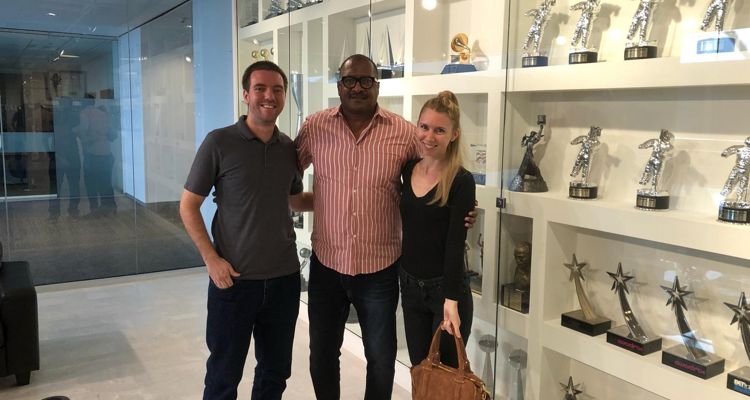 Tunedly wants music to stand on its own merits with the first masked music discovery platform. The idea is to give everyone a level playing field that doesn't depend on name recognition for tracks to get noticed.
The following was created in collaboration with Tunedly, a proud partner of Digital Music News.
"The problem with existing music discovery services is that they replicate existing inequalities in the music industry," says Chris Erhardt, CEO, and Co-Founder of Tunedly. "Unsigned artists are at a disadvantage because it's not a true level playing field, and they are judged on more than just their music."
Tunedly's solution is an app that strips all identifying information from an artist so music can be judged on its merits. Tunedly is an online recording studio that connects songwriters and other music professionals with music publishing services. The company was originally founded in 2016 and launched in 2017.
Tunedly initially focused on making professional music production services as accessible as possible. It has created over 6,000 songs for over 2,000 songwriters across the globe. And while making the online recording studio accessible to songwriters is still a priority, Tunedly is shifting its focus into music publishing and music discovery.
Tunedly says its platform gives unknown songwriters and artists a chance to compete with industry pros. Users can submit their professionally produced music to the platform for free, regardless of where they produced the songs.
Tunedly does not show names, photos, videos, or streaming numbers to listeners. They have no clue if they're hearing a song written by Ed Sheeran or a bedroom artist halfway across the world. Tunedly listeners who like the music do so because they enjoy the track – not the artist.
Tunedly tracks listener behavior like upvotes, downvotes, and skips internally. It will sign "Quarterly Top Songs" from unsigned artists, offering them sought-after publishing deals. All songs signed to a Tunedly music publishing contract are administered through Tunedly's partner, Spirit Music Group.
Spirit Music Group was founded in 1995 and was quickly established in the music industry. SMG owns a catalog consisting of 1,000s of songs from artists like Garth Brooks, Keith Urban, Mariah Carey, and more.
"We're excited about this platform because both independent and established artists can benefit," says Mylène Besançon, Co-Founder, and CMO of Tunedly. "We want them to achieve their dreams, and it's a privilege to help them reach their goals. Our collaboration with Spirit Music Group means signing their songs with Tunedly places them in very capable hands in the music industry."