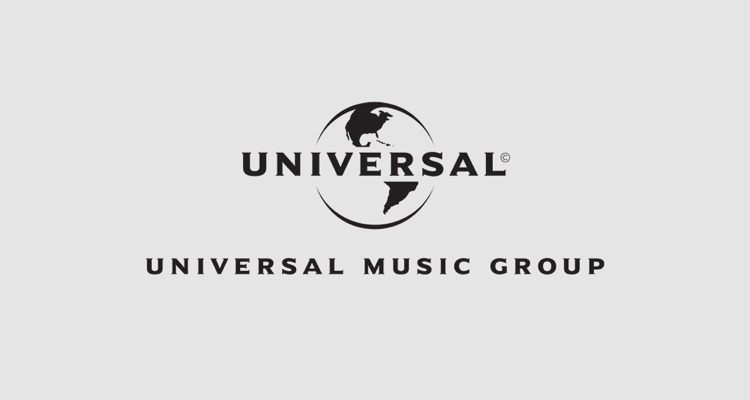 After years of speculation – and no shortage of anticipation from investors – Universal Music Group (UMG) is set to begin trading on the Euronext Amsterdam. Here's everything you need to know about Universal Music Group stock.
Update: Universal Music Group's IPO has set sail! Here's our early, out-of-the-gate coverage of UMG share movements on the Euronext Amsterdam exchange.
Universal Music Group – a subsidiary of French conglomerate Vivendi – is officially IPOing on the Euronext Exchange on Tuesday, September 21st. Towards the start of 2021, Vivendi execs outlined plans to proceed with the long-rumored Universal Music Group stock listing (or partial selloff), and the offering's proposed date was moved up several times before the Paris-headquartered entity settled on a late-September rollout.
The Dutch Authority for the Financial Markets (Stichting Autoriteit Financiële Markten) last week formally approved Universal Music Group stock for trading. (In selecting the Netherlands' stock market for the listing, Vivendi higher-ups said that the nation "has been one of UMG's historical homes.")
Vivendi then indicated that it would distribute most of the listing's capital to its shareholders, and seemingly because of this imminent windfall, Vivendi shares (VIV on the Euronext Paris) are currently trading for $36.84 (€31.40) apiece – close to the stock's 52-week high, which represents a material uptick since 2021's beginning.
Universal Music Group Stock: How Much Will UMG Shares Trade For?
Some seven days ago, Vivendi announced that it would reveal the "technical reference price of UMG shares" after the Euronext Amsterdam closed today, September 20th. But the company hadn't yet identified said reference price at the time of writing – about 7:30 PM in the Netherlands and France – and this post will be updated to reflect the information (and any other pertinent details) once it becomes available.
Worth bearing in mind with regard to the IPO's potential price point is that Universal Music Group's earnings hiked 38 percent year over year during 2021's first half, against 27 percent year-over-year growth for the broader U.S. recorded music industry during the same stretch.
Additionally, Warner Music Group (NASDAQ: WMG), which returned to the stock market in 2020, quietly cracked an all-time-high price of $41.59 per share last week. Notwithstanding a small dip into the $40 range in the interim, WMG shares have increased in value by approximately 43 percent to date.
How Much Will Vivendi Shareholders Make From Universal Music Group Stock?
As mentioned, Vivendi is preparing to complete a "distribution in kind," consisting of a special dividend as well as an interim dividend, in a single transaction on Thursday, September 23rd. Shareholders overwhelmingly voted in favor of the plan back in June, and the distribution is expected to equal one Universal Music share per Vivendi share held as of Wednesday, September 22nd.
Vivendi will dole out up to 60 percent of the UMG share capital and voting rights in this fashion, for Chinese conglomerate Tencent owns 20 percent of Universal Music Group, William Ackman's Pershing Square has a 10 percent interest, and Vivendi intends to hold onto the remaining 10 or so percent for at least two years.
Post-distribution, Pershing will possess 181.32 million UMG shares, compared to twice that amount for Tencent (and its above-noted 20 percent stake), roughly 183.58 million shares for Vivendi (10.12 percent), 326.51 million shares (18.01 percent) for entities associated with Bolloré, and another 59.56 million shares (3.28 percent) for Paris-headquartered investment bank Société Générale.
Universal Music Group's Noteworthy Plays Ahead of the IPO
Since 2020's start, Universal Music Group has made all manner of high-profile moves that appear designed to broaden its market presence and diversify its revenue streams ahead of the much-anticipated IPO.
To this point in 2021, for instance, the Big Three record label has inked an exclusive partnership with Moonbug Entertainment, finalized a "strategic global alliance" with Aerosmith, partnered with BTS's agency, launched a record label with Tomorrowland, debuted indie-focused label Imperial Music, unveiled an ambitious China expansion, and launched Universal Arabic Music.
2020, for its part, saw UMG enter the content-studio space, establish 0207 Def Jam in the UK, and partner with Lego, to name just some noteworthy developments.