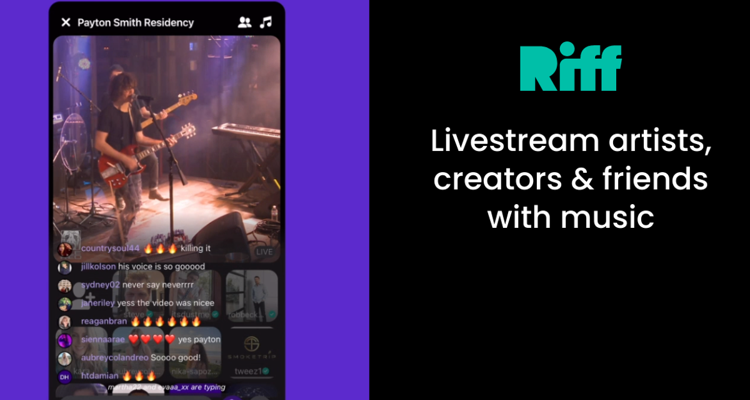 Livestreaming saw a huge boost in 2020 due to the pandemic. Now investors are flocking to fund rivals like Riff.
Clubhouse and Spotify Greenroom are bringing the concept of virtual open forums to fans. But another app wants to be the place for fans to go to discuss their favorite shows, sports, musicians, and more. Livestreaming platform Riff has secured an investment from Quality Control, Top Dawg Entertainment (TDE), and EMPIRE.
"Riff created an entirely new category – culture media," says Quality Control executive Kevin Lee, who is joining Riff's board of directors as part of the deal. "It combines the best of everything we do on social media. It was a no-brainer investment for QC." Riff specializes in offering voice chat along with video to create rooms.
Riff rooms feel like a combination of Clubhouse and a Zoom call – getting closer to the feel of a party. With no video, Clubhouse sometimes feels like being a phonecall voyeur, especially if you're not actively participating in the chatroom. Artists on Riff can monetize with VIP rooms, selling merch, or even dropping an album.
"Tech innovation and music go hand-in-hand and Riff is leading the new wave for apps," says TDE CEO Anthony Tiffith. "I've always been about reaching for the next level challenge, so I'm excited for TDE to invest in this breakthrough."
Riff is also taking a page out of TikTok's promotional book by highlighting music. Riff tells users what music is trending on its platform, much like TikTok. Currently tracks from Saweetie, Kane Brown, and NLE Choppa are topping the list for Riff streamers.
Riff wants to be the platform driving musical viral hits, like turning today's pop hits into sea shanties. Or having an old album like Fleetwood Mac's Rumors at the top of the charts after just one video from someone singing a song.
Those kinds of viral moments are extremely hard to manufacture, but they're nearly impossible to create without a platform that has huge influence. According to music industry insiders, TikTok presence grows faster than anything else. An artist who may have three million views on YouTube quickly gains upwards of 20 million views on TikTok.