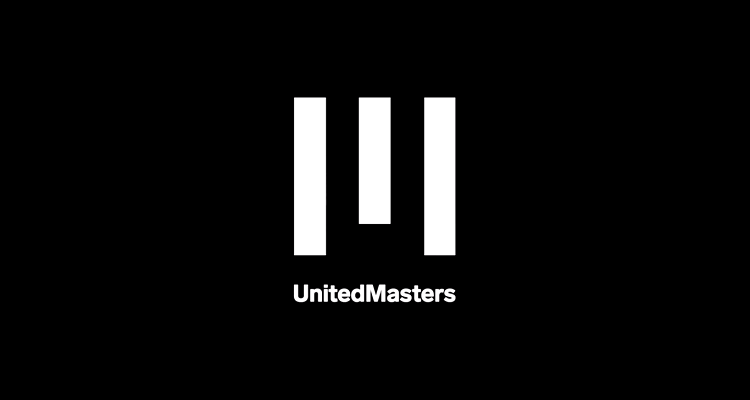 In late March, Steve Stoute's UnitedMasters raised $50 million in a funding round led by Apple. Now, the major-label alternative has closed another $50 million round at a $550 million valuation.
UnitedMasters just recently unveiled its $50 million Series C, which was led by existing investor (and Dapper Labs backer) Andreessen Horowitz. New York City-headquartered UnitedMasters, which arrived on the scene in 2017 and currently has 1.3 million users, intends to put this newest capital influx towards developing "technology that allows artists to work and create deals directly with platforms and brand partners, frictionlessly and at scale," higher-ups specified.
On the latter front, UnitedMasters through 2021's first 10 months has introduced support for Apple Music's lossless audio, debuted "a suite of financial tools" for creators, unveiled a partnership with TikTok, and finalized a crypto-focused pact with Coinbase. The TikTok deal specifically encompasses initiatives designed to enable "brands of all sizes to find even more sounds available to use on" the short-form video-sharing platform, on which high-profile acts are continuing to develop a presence.
UnitedMasters' Coinbase arrangement, for its part, afforded signed acts "the ability to be paid in cryptocurrency through Coinbase's new payroll product." It bears mentioning here that Steve Stoute formerly managed rapper (and business professional) Nas, who in April reportedly earned north of $40 million on a years-old Coinbase investment.
Addressing his company's latest $50 million raise in a statement, UnitedMasters head Steve Stoute – who reportedly bought a $28 million estate in Miami Beach this week – said: "Every day we ask ourselves what more we can be doing to support our artists in finding success in a creator economy that often leaves the actual creators behind. Alongside our partners at a16z, we are going to double down on this mission, empowering artists to create and earn through reach, technology, and partnerships."
Andreessen Horowitz general partner David George added in a statement of his own: "UnitedMasters's impressive growth over the last year underscores that Steve and the team not only understand what the future of the music business looks like but also how to meet the demands of both independent artists and fans simultaneously. We're thrilled to continue this partnership alongside UnitedMasters as they empower artists with the tools and opportunities they need to find success."
Earlier this month, Apple's Platoon partnered with Nepal-born artist-producer sagun to launch a lo-fi record label called Arden Records, and late September saw blockchain-based music distributor Blarecast Systems complete a "multi-million" dollar funding round.