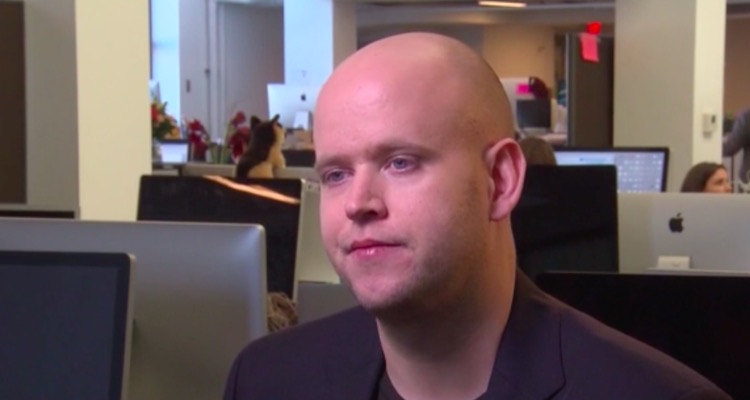 Having attempted to purchase Arsenal F.C. earlier in 2021, Spotify CEO Daniel Ek has now invested €100 million ($115.21 million at the present exchange rate) in AI-powered defense company Helsing.
38-year-old Daniel Ek recently took to social media to announce the multimillion-dollar play, which was made specifically by Prima Materia, the Stockholm native's "European investment company." Ek is currently worth $4.5 billion, according to Forbes, and back in September of 2020, the Spotify co-founder revealed plans to contribute north of €1 billion ($1.15 billion) to European startups during the next decade.
Bearing in mind Ek's more than billion-dollar pledge, Munich-headquartered Helsing was founded in 2021 and bills itself as "a new type of security and artificial intelligence company" that aims to turn "unstructured sensor data into information advantage for democratic governments."
Moreover, the AI-based defense business – which only joined Twitter in August – likewise emphasizes that it has "a mission to help protect liberal democracies in an increasingly volatile world," including by generating real-time images and maps of battlefields.
NaturalMotion founder Torsten Reil co-founded Helsing and currently serves as CEO, with co-founder (and former German Federal Ministry of Defense special commissioner) Gundbert Scherf having signed on as president and COO. And AI professional Niklas Koehler, also a co-founder, is Helsing's chief product officer.
Needless to say, that Ek – who's now part of the Helsing board – has dropped over $100 million on an artificial-intelligence company that debuted just months ago appears to reflect his strong interest and confidence in AI's long-term potential. (Despite its decidedly recent rollout, Helsing was valued at roughly €400 million/$460.52 million in the raise.)
And on this front, Spotify has secured a number of patents related to AI technology, including but not limited to a "spoken words analyzer" that automatically evaluates, tags, and classifies songs based upon their lyrics – besides a system designed to target listeners with "nostalgia metrics."
Last week, Spotify faced renewed criticism over a different patent yet, which outlines technology that would analyze the "emotional state" of users' voices (as well as background noises) and recommend music accordingly. Tech-focused non-profit Access Now, having previously come out against the "terrifying patent," called on Spotify's leading stakeholders to denounce the described system.
Predictably, considering that this vocal criticism was directed towards a music-streaming service's AI plans, some social-media users are expressing concerns about the potential pitfalls associated with selling AI defense systems to governments. But Ek in a statement announcing the investment touted Europe's "tremendous opportunity to lead in building dynamic AI systems in an ethical, transparent, and responsible manner."
Earlier this month, Spotify and Peloton expanded their partnership, and Spotify in its Q3 2021 earnings report revealed that it had cracked 172 million paid users worldwide – with 400 million monthly active users (MAUs) in sight.