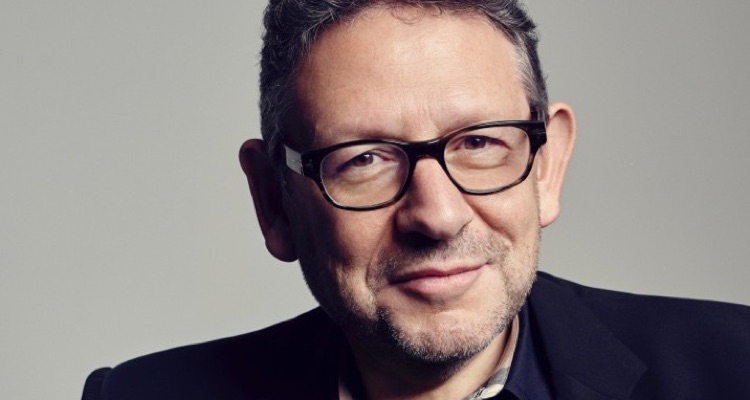 Universal Music Group CEO Lucian Grainge is reportedly set to earn north of $200 million in 2021 – more than the total songwriting income (attributable to streaming and sales) in the UK in 2019 – and the 61-year-old's massive salary is drawing criticism from some fans, industry organizations, and lawmakers.
Update (11/12): The Intellectual Property Office reached out to Digital Music News to clarify that £150 million ($201.29 million) represents the estimated songwriting revenue (from sales as well as streaming, for domestic and foreign creators alike) in the UK in 2019 – not the total yearly income for all UK-based songwriters. The text has been updated accordingly.
Multiple regional outlets have reported on the windfall that Lucian Grange is expected to enjoy in 2021, and the lion's share of the multimillion-dollar sum will derive from one-time bonuses associated with Universal Music's September of 2021 IPO. (As an aside, Warner Music higher-ups received millions in shares following their company's 2020 stock-market debut. Factoring based upon WMG's closing price today, $48.15, the 189,856 shares that CEO Stephen Cooper obtained in early 2021 would be worth $9.14 million.)
But Lucian Grainge is poised to make a staggering £123 million ($165.05 million at the present exchange rate) from the aforementioned bonuses, according to The Guardian, including extra compensation from the 10 percent stakes that UMG sold pre-IPO. This sizable capital influx could elevate Grainge's 2021 pay past £150 million ($201.29 million) – the total amount that songwriters earned in the UK (from streaming, sales, and downloads, once again) in 2019, per the Intellectual Property Office.
As initially mentioned, that the 10-year UMG head Grainge could pull down more than the combined annual salaries of all the songwriters in the United Kingdom – population 67 million – is eliciting strong pushback from industry professionals, politicians, and others. Moreover, the criticism from lawmakers is especially significant, for the House of Commons' DCMS Committee over the summer called for a "complete reset" of the music-streaming space. And the Competition and Markets Authority (CMA) last month formally unveiled "a market study into music streaming."
"The real heroes are the song writers & musicians who, with their music, make this world a better place," Tatton MP Esther McVey recently wrote on social media, including with the post a photo showing Nile Rodgers' support for her position. "So, absolutely I am supporting them in their bid to get a fair payment when their music is streamed. Fair day's pay for a fair day's work."
"Such imbalance: ONE Major Label Boss earns MORE this year than EVERY UK Songwriter & Composer earned from streaming & sales in 2019," penned Ivors Academy chair Crispin Hunt. "I know Sir Lucian's a music fan & likes to think he saved Music but in doing so he became its greatest Robber Baron."
At the time of this piece's writing, Lucian Grainge didn't appear to have addressed the salary-related criticism via a press release or a public statement. Needless to say, it'll be interesting to see how the backlash factors into the CMA investigation and any subsequent regulatory initiatives targeting the UK music industry.
Universal Music reported double-digit revenue and streaming gains in Q3 2021, and the company's stock (UMG on the Euronext Amsterdam) saw its value grow by 3.68 percent today, to €27.49 ($31.56) per share.