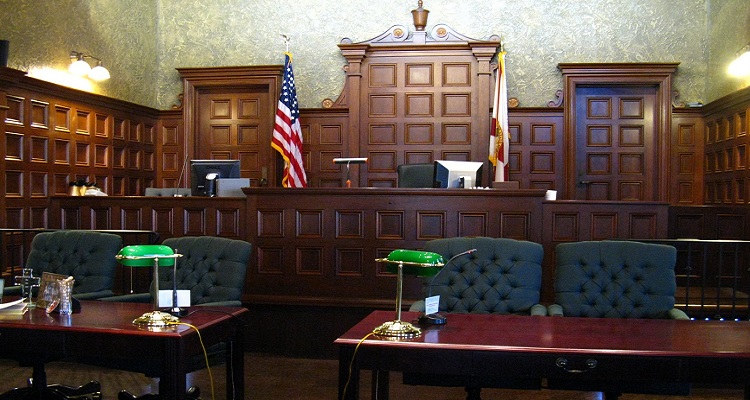 Last week, the months-old lawsuit between Nirvana and Spencer Elden – the individual who appeared on the cover of Nevermind as a baby – took a strange twist with the entry of an alleged "intervenor defendant." Now, as the proper defendants are still waiting to be served and Elden is preparing to file an amended complaint, the suit has been delayed until late January.
In brief, the shocking lawsuit centers on the previously mentioned – and decidedly iconic – cover photo of 1991's Nevermind. The complaint filed by Spencer Elden, now age 30, says that Universal Music, the surviving members of Nirvana, the individual who shot the album's cover image, and others yet "knowingly produced, possessed, and advertised commercial child pornography depicting Spencer, and they knowingly received value in exchange for doing so."
Additionally, Elden maintains that he's suffered "permanent harm" as a result of his appearing on the cover of Nevermind, including but not limited to "extreme and permanent emotional distress with physical manifestations" and "lifelong loss of income earning capacity."
The plaintiff – who, it bears noting, previously reshot the photo as an adult and even tattooed "Nevermind" on his chest – is demanding "all profits and unjust enrichment" from the album, which has sold north of 30 million copies worldwide.
As highlighted at the outset, the Nirvana-Spencer Elden legal showdown has been delayed until 2022, new documents show.
Digital Music News obtained an exclusive copy of one such filing, just recently submitted to the court by Elden's counsel as well as the defendants' attorneys. The involved parties note in the concise document that the plaintiff "has not yet served any" of the defendants, besides reiterating that they "have attempted to resolve the dispute by mediation."
This mediation hasn't produced a settlement thus far – though it's possible that a compromise could arrive sometime down the line.
In any event, Elden "intends to file" an amended complaint "on or before" Monday, November 22nd, and will be able to "effect service by email transmission" to the defendants' legal team. And these defendants, for their part, "shall answer or otherwise move in response to" the updated action by Friday, January 21st, 2022 – 71 days from today.
A judge last month dismissed an apparel-focused copyright infringement lawsuit against Nirvana – but the action could subsequently make its way to a court in the UK, where the plaintiff resides. Separately, October also saw Cher and Young Thug levy lawsuits, while a federal court tossed a $20 million action from former Lil Wayne attorney and manager Ronald Sweeney due to "lack of personal jurisdiction."