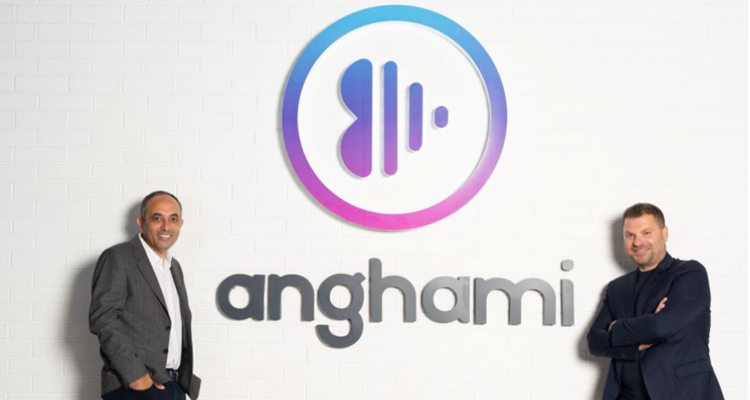 Sony Music Entertainment (SME) and Abu Dhabi-headquartered streaming service Anghami have officially partnered to launch Vibe Music Arabia, a "boutique record label" designed "to support the independent Arabic artist community."
Sony Music Middle East and Anghami, which in March announced plans to list on NASDAQ, revealed the rollout of Vibe Music Arabia during Saudi Arabia's recent XP Music Conference. As the newly minted label's name and announcement location suggest, Vibe Music Arabia will work specifically to aid independent creators "in the Kingdom of Saudi Arabia," besides the "wider GCC [Gulf Cooperation Council] and Levant," according to a blog post on Anghami's website.
Bearing the latter point in mind, the same source relays that "the wholly independent record label" will operate "with original music at its core" while pursuing a larger goal of "showcasing the richness of Arabic music to a global audience."
Rami Zeidan, formerly head of video and creative at TikTok, has signed on to run Vibe Music Arabia as general manager; the professional in a statement emphasized that Vibe will look to "learn and help young talent grow."
Similarly, Anghami co-founder and CEO Eddy Maroun – whose company in August launched "Anghami Labs" – said in part: "Now is the perfect time for Vibe Music Arabia. The team is young and passionate, with a wealth of experience and creativity that will unlock the potential in the Middle East, enrich the independent music scene and most importantly, create original tracks for the whole world to enjoy."
Regarding Sony Music's role in the venture, the post notes that Vibe Music Arabia "combines Anghami's unique local insights, rich data and networks with Sony Music Entertainment's global reach and expertise." In a statement of his own, SME exec Shridhar Subramaniam reiterated that the label will "help foster long-term partnerships and deliver global success for the next generation of Arabic artist talent…in one of the fastest growing regions."
On this front, the other Big Three labels have also moved to bolster their market presence in the quick-growing region this year.
April brought with it the launch of Universal Arabic Music, for instance, with The Weeknd manager (and Anghami international head of partnerships) Wassim "Sal" Slaiby serving as CEO. And February saw Warner Music Group confirm its reportedly $200 million stake in billionaire Saudi businessman Al-Waleed bin Talal's Rotana Music.
Meanwhile, the Saudi government has made clear its intention to develop an expanded live-entertainment space. Long before hosting the aforementioned XP Music Conference as well as concerts from Justin Bieber, David Guetta, and Jason Derulo, the nation of nearly 35 million residents bought $500 million in Live Nation (NYSE: LYV) shares.
Factoring based upon the record high of $127.75 per share that Live Nation stock touched earlier in 2021, this initial investment (which arrived towards the start of the pandemic) would be worth roughly $1.58 billion. But even at LYV's present value of $100.77 – an over five percent dip from yesterday's close amid the implementation of further COVID restrictions – the Middle Eastern country's Live Nation interest is worth north of $1.24 billion.