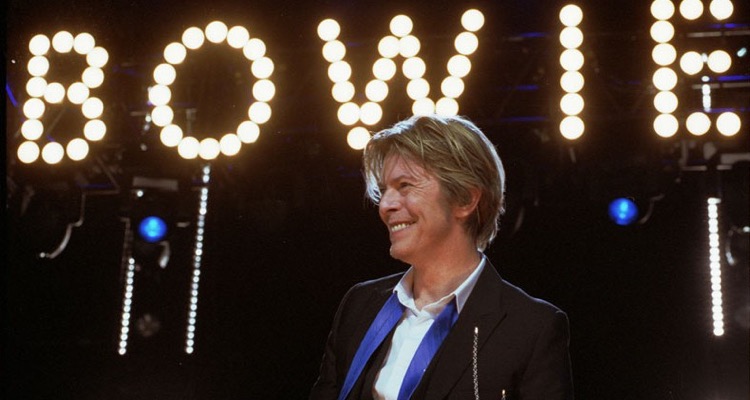 In early November, reports indicated that the David Bowie estate was negotiating a $200 million sale of the Let's Dance creator's publishing catalog. Now, Warner Music Group (WMG), via its Warner Chappell publishing division, has officially acquired the music IP.
Warner Chappell unveiled its "milestone deal" with the David Bowie estate via a formal release this morning. The multimillion-dollar transaction follows a September "landmark, career-spanning partnership" between the parties, covering David Bowie's recorded catalog. (Madonna and David Guetta inked similar agreements with WMG in 2021.)
But today's purchase includes "Bowie's entire body of work," specifically encompassing the 26 studio albums that the London native created during his lifetime as well as the Rock and Roll Hall of Fame inductee's posthumous Toy (2021). These albums from the five-time Grammy winner (and 19-time nominee) brought fans well-known tracks such as "Space Oddity," "Life on Mars?," "Golden Years," and "Modern Love," to name just some.
Also featured in the catalog sale are Tin Machine's two studio albums (1989's Tin Machine and 1991's Tin Machine II) and "tracks released as singles from soundtracks and other projects," Warner Chappell said.
Addressing the deal in a statement, Warner Chappell co-chair and COO Carianne Marshall made clear that her company intends to take Bowie's music "into dynamic new places," reaching "multiple avenues and platforms" in the approaching months and years.
"This fantastic pact with the David Bowie estate opens up a universe of opportunities to take his extraordinary music into dynamic new places," Marshall said in part. "All of our global leaders and departments are incredibly excited and primed to get to work with these brilliant songs across multiple avenues and platforms. And with both sides of WMG now representing Bowie's career, we couldn't be better set up to represent this illustrious body of work."
A number of parties (not solely including the Big Three record labels and their publishing companies) poured billions into catalogs during 2020 and 2021, and today's deal suggests that the ultra-expensive trend could carry on throughout 2022.
During the last month or so, the James Brown estate, "Eye of the Tiger" songwriter Jim Peterik, Bruce Springsteen, Jellybean Benitez, and ZZ Top alike have sold all or a portion of their music IP. Additionally, sources in mid-November stated that Sting was looking to cash out of his own catalog, and if the red-hot market for song rights is any indication, a deal could be in the works.
At the time of this piece's writing, Warner Music Group stock (NASDAQ: WMG) was up about one percent from its previous close, for a per-share price of $43.55. WMG had surged to a record high of more than $50 around late October and early November, but the present value nevertheless reflects an 18 percent or so improvement from early January of 2021.