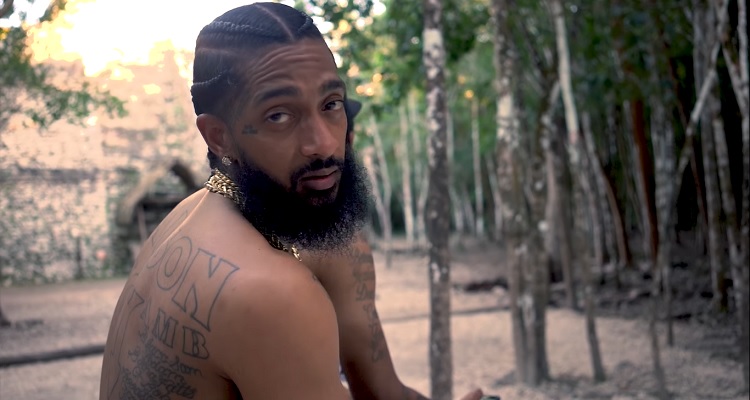 The "final album" from late rapper Nipsey Hussle is officially set to release via "a limited collection of NFTs," which will afford owners "exclusive streaming rights" to the project.
Update (1/4): Nipsey Hussle NFT organizers reached out to DMN and specified that the project's debut has been delayed from January 6th until "a later time," owing to "legal issues" regarding the terms used to describe the tokens. Below is our original coverage of the topic.  
Rairtech, which bills itself as "a decentralized digital rights management platform for powering the NFT marketplace," unveiled the Nipsey Hussle NFTs via a formal release that was emailed to DMN. The effort will mark the Wilmington, Delaware-headquartered company's "first NFT drop," and Rairtech partnered with distributor Southwest Digital and veteran producer Mr. Lee on the initiative.
The involved parties are planning to release 1,000 NFTs this coming Thursday, January 6th, enabling purchasers "to unlock" the initially mentioned "exclusive streaming rights to" the last album from Nipsey Hussle. 50 of these 1,000 NFTs are "reserved for Nipsey collaborators and production team," per the listing on the aptly named Nipseyverse.com.
According to the same source, the NFTs' first pressing – covering tokens 50 through 250 – will set buyers back one ether (currently $3,761 or so), against two ether ($7,522) for the second pressing (251 to 500) and three ether ($11,283) for the third pressing (501-999). Nipsey Hussle, the involved professionals note, released 1,000 copies of 2013's Crenshaw for $100 apiece.
The drop's overarching "Nipsey Experience" will feature "the title track Blue Laces 3, 7 additional unreleased tracks, the Nipsey Hussle documentary, and behind the scenes footage and access to an exclusive community of all things Nipsey," organizers said.
Moreover, the release elaborates that "the 1000 participants in the NFT drop will be added to a private discord server to receive exclusive drops before anyone else, including first access to NFTs, real-world auctions and merchandise."
Addressing the venture in a statement, Rairtech co-founder and CEO Ed Prado acknowledged the large number of NFT platforms that have emerged in recent years.
"With all the NFT platforms available, it's an honor to collaborate with the Nipsey Hussle team on such an iconic project for our first-ever NFT drop," said the Fairbridge Capital Partners founder and CEO Prado.
"As we understand the significance of this project and its legacy, we're excited to demonstrate the RAIR technology suite as a truly viable solution to empower creators with more control than any other solution on the market," he finished.
Regarding these non-fungible token platforms – and the many artists who are rolling out NFT collections – Ozzy Osbourne concluded 2021 by announcing a limited-edition pressing of "CryptoBatz," while December likewise brought the debut of NFTs from DistroKid, the Whitney Houston estate, and even "Baby Shark."
November of 2021, for its part, saw BTS agency Hybe, Universal Music, Primary Wave, and others enter the space. But Brian Eno made headlines a few weeks back for describing NFTs as "hustlers looking for suckers."