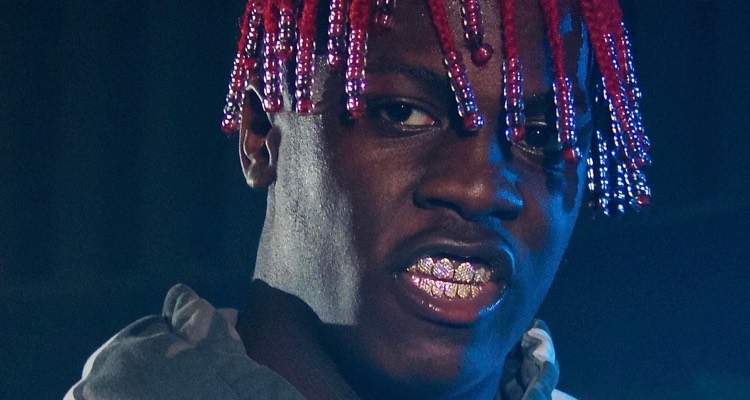 Rapper Lil Yachty is officially suing Singapore-based Opulous for trademark infringement, claiming that the NFT startup used his name and likeness without permission as part of its launch.
24-year-old Lil Yachty just recently submitted the straightforward complaint to a California federal court, naming as defendants (along with Opulous) Liverpool-headquartered Ditto Music and Lee Parsons, the founder and CEO of both companies.
According to the action, Parsons and Ditto founded Opulous "in early 2021" – the business says on LinkedIn that it was established in 2020, however – and sought "high profile recording artists to partner with" on the "commercial launch of music copyright-backed NFTs." May of 2021 then allegedly saw Parsons pursue "an introduction" to Lil Yachty's management, to discuss the "Yae Energy" artist's possible involvement with the rollout of Opulous.
A "general introductory meeting" purportedly took place between Lil Yachty's team, Parsons, and Opulous chief marketing officer Fernando Cruz on May 24th, 2021, and "no agreement or deal terms" were finalized during the virtual sitdown, per the complaint.
Lil Yachty joined the same individuals the following day on a second remote meeting, during which Cruz and Parsons "generally pitched" the rapper on Opulous, according to the plaintiff. Once again, though, the involved persons didn't reach an "agreement or deal terms" for an Opulous-Lil Yachty partnership, the legal text indicates.
"There were no further communications between the parties, and accordingly no agreement or deal terms" after the first meeting, the lawsuit makes clear. Nevertheless, the defendants on June 1st, 2021, allegedly "launched a press and advertisement campaign falsely representing that" Lil Yachty "was affiliated, connected, and associated" with Opulous and that his copyrights "would be offered for sale" on the platform.
This "false" representation of a "non-existent affiliation" between Lil Yachty and Opulous then spilled over into the media, the plaintiff alleges, as Parsons allegedly tweeted a link to an article containing "numerous statements" that he'd made connecting Lil Yachty to Opulous.
Ditto Music, via Ditto Music Africa, later linked to the article (which is still live on an Opulous LinkedIn post) on social media, the lawsuit claims, and "at no time did Defendants have authorization or consent to utilize Plaintiff's name, trademark, or image in connection with the Infringing Ads, or otherwise," the plaintiff drives home.
Said "infringing ads are likely to cause confusion," the "Get Dripped" artist's suit relays, with Opulous and the other defendants having "undoubtedly profited for their unlawful misappropriation and use of" Lil Yachty's trademarks and image – including in terms of a multimillion-dollar funding round that the business closed.
In addition to the previously noted trademark infringement claims against Opulous as well as Ditto Music and Parsons, Lil Yachty says that the NFT platform violated federal unfair competition and false representation of affiliation laws, portions of the California Unfair Competition Law, and more. The Mableton, Georgia-born rapper is seeking all manner of damages, "profits and funds raised attributable to Defendants' wrongful conduct," and injunctive relief, to name some.
Responding to Lil Yachty's lawsuit in a tweet, Opulous penned yesterday: "Dear #OPULFAM We would like to communicate that we are working with our lawyers on the Lil Yachty case. We can't give details at the moment; all we can say is that we are not worried about the situation, and all correspondences are well documented."
Today's courtroom confrontation is just the latest in a long line of legal battles associated with NFTs, for Universal Music Group sued an investment platform called Republic for alleged trademark infringement back in November. This investment platform – not to be confused with UMG's Republic Records – works with Opulous.
More recently, it was announced that Nipsey Hussle's "final album" would release as "a limited collection of NFTs," but organizers subsequently put the project on ice until "a later time," purportedly owing to "legal issues" regarding the terms used to advertise the tokens.