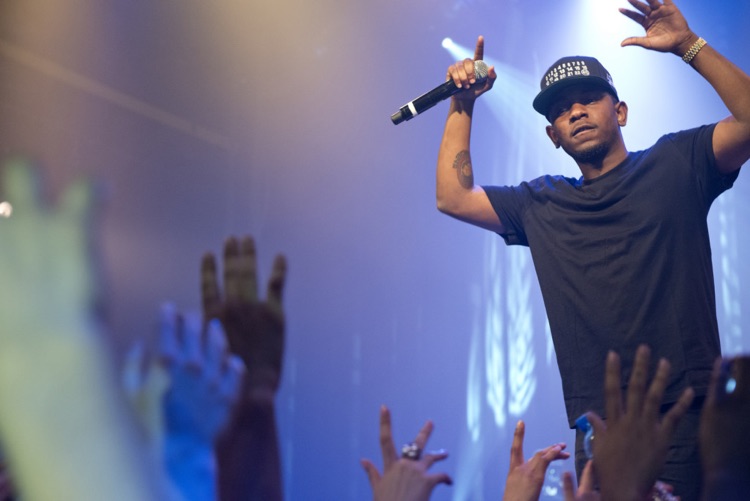 After Super Bowl LV turned in the lowest ratings of any Super Bowl since 1969, with the smallest television audience since 2006, this past weekend's Super Bowl LVI rebounded in the viewership department but slipped in the household-rating category.
Nielsen revealed Super Bowl LVI's viewership specifics in a formal release this morning. As mentioned, 2021's Super Bowl LV garnered a 38.2 U.S. household rating, compared to 41.6 in 2020 and 41.1 in 2019, at a 68 percent household share (to 69 in 2020).
This was the first time in over three decades that a Super Bowl household rating had dipped beneath 40, and the 38.2 figure was the smallest of any Super Bowl since 1969, when Joe Namath and his New York Jets upset the Baltimore Colts in an AFL-NFL matchup.
Additionally, Super Bowl LV's TV audience encompassed 91.63 million watchers – the lowest total since 2006's Super Bowl XL between the Seattle Seahawks and the Pittsburgh Steelers.
Over the weekend, the closely contested Super Bowl LVI matchup between the Los Angeles Rams and the Cincinnati Bengals rebounded to about 101 million television watchers.
The figure reflects an average of 99 million viewers on NBC as well as about 1.91 million watchers on Telemundo. Plus, Nielsen relayed that Super Bowl LVI's preliminary U.S. household rating had come in at 37 – the lowest since 1968's Super Bowl II and its 36.8 household rating.
Lastly, regarding the latest Super Bowl's audience details, an average of 45 million homes tuned in for the game (down from 46.2 million year over year, possibly due to an uptick in viewing parties). "72% of U.S. homes with televisions in use were tuned to the Super Bowl LVI telecast," Nielsen elaborated, up from a 68 percent household share in 2021.
It's unclear precisely what the improved Super Bowl viewership means for this year's halftime show, which featured Dr. Dre, Snoop Dogg, 50 Cent, Eminem, Mary J. Blige, Kendrick Lamar, and Anderson .Paak.
But it's possible that the artists' far-reaching commercial prominence could have contributed to the viewership bump. Dr. Dre, Snoop Dogg, Eminem, Mary J. Blige, and Kendrick Lamar have a combined total of roughly 63 million Twitter followers, for instance.
And as the NFL doesn't pay its Super Bowl Halftime Show performers – The Weeknd even spent millions out of pocket on his set last year – it'll be interesting to see whether the league prioritizes multi-artist billings moving forward. The Weeknd handled his expensive performance solo, whereas the Super Bowl LIV Halftime Show featured headliners Shakira and Jennifer Lopez (with guests Bad Bunny, J Balvin, and Emme Muñiz).
On the compensation side, evidence suggests that big-name acts will continue to jump at the chance to play the Super Bowl for free moving forward. Besides the inherent boost in streaming interest and ticket sales, the attention resulting from the much-esteemed gig makes for great marketing momentum.
Since Sunday evening's game, Eminem has taken to social media to plug his "Shady Football" jackets ($150 each) and shirts ($35 apiece), with neither price including shipping or tax. 50 Cent in a tweet directed fans to his "G-Unit Brands" website, where customers can purchase everything from shorts to coffee mugs and sweatshirts to flasks. Death Row Records owner Snoop Dogg, meanwhile, capitalized upon the situation by debuting a brick-and-mortar store across the street from SoFi Stadium yesterday.