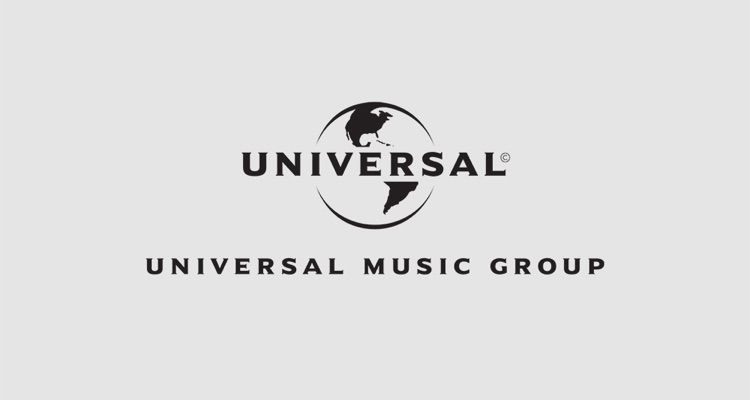 Continued streaming and publishing growth helped Universal Music Group (UMG) turn in a 17.05 percent quarter-over-quarter revenue improvement during Q4 2021 and a nearly identical YoY revenue hike for all of 2021.
The Big Three label revealed these and other performance specifics in its newly released Q4 2021 (and full-year) financial report. Q4 2021 marks the second quarter in which Universal Music Group has disclosed its earnings as a publicly traded company, having arrived on the stock market back in September of 2021.
For October, November, and December of 2021, UMG's revenue came in at $2.75 billion (€2.52 billion), factoring based upon the exchange rate at the time of this piece's writing. Recorded music accounted for the largest portion of this almost $3 billion tranche, of course, with revenue having jumped by €260 million/$283.73 million from Q4 2020, to €1.975 billion/$2.16 billion.
As in prior quarters, "subscription and streaming" drove UMG's recorded-music growth (increasing 16.1 percent YoY, to €1.22 billion/$1.33 billion). But physical revenue also managed to achieve a double-digit boost in 2021's final three months (totaling €379 million/$413.58 million, up 10.5 percent YoY), whereas "license and other" revenue improved by 5.1 percent YoY (€288 million/$314.28 million in Q4 2021.)
For additional reference, Universal Music Group's recorded-music revenue for the entirety of 2021 was $7.44 billion (€6.82 billion). On the year, streaming grew by 19.8 percent (€4.48 billion/$4.89 billion), physical revenue expanded by 21.2 percent (€1.12 billion/$1.22 billion), and license and other enjoyed a 16.5 percent gain (€896 million/$977.74 million).
Besides accounting for the largest share of UMG's 2021 recorded-music revenue, at $3.70 billion (€3.39 billion), North America turned in the biggest YoY recorded-music bump, at 21 percent. Meanwhile, Latin America delivered 20 percent more recorded-music revenue for UMG in 2021 (€216 million/$235.71 million), compared to 17 percent growth for Asia (€896 million/$977.74 million), 12 percent for Europe (€2.02 billion/$2.20 billion), and 10 percent for Rest of World (€298 million/$325.19 million).
Shifting gears to the publishing side, Universal Music Publishing Group pulled down $445.22 million (€408 million) in Q4 2021, up 28.3 percent from $338.44 million (€310 million) in 2020's latter quarter. This figure marks a noteworthy acceleration from UMPG's revenue for all of 2021, which, at $1.45 billion (€1.34 billion), rose 15 percent YoY.
On the merchandising and other side, the ongoing return of concerts drove a 42.4 percent YoY revenue gain (to €141 million/$153.85 million) for UMG during Q4 2021. For all of 2021, merch and other revenue finished at $396.07 million (€363 million), up 27.4 percent from 2020.
As of 2021's conclusion, Universal Music Group's net debt was $2.19 billion (€2.01 billion), with nearly $2.84 billion (€2.60 billion) in gross debt and $638.26 million (€585 million) in cash on hand. Many of the year's bestselling artists – The Weeknd, Taylor Swift, and Billie Eilish among them – had also ranked in 2020, but 2021 saw acts like Olivia Rodrigo, Morgan Wallen, ABBA, Drake, and The Beatles secure spots on the corresponding list.
In the States, The Weeknd released two of UMG's top singles of 2021, as "Save Your Tears" (with Ariana Grande) and "Blinding Lights," joined Olivia Rodrigo's "Good 4 U" on the appropriate list. Universal Music's top albums of 2021 were released by Wallen, Rodrigo, Pop Smoke, Swift, and Drake.
Universal Music Group stock (UMG on the Euronext Amsterdam) parted with six percent of its value during today's trading hours, finishing at $19.88 (€18.20) per share.