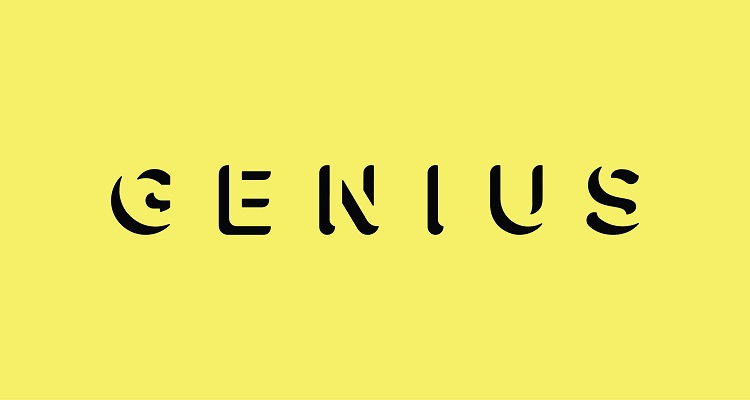 Back in August of 2020, a federal judge dismissed lyrics database Genius's $50 million lawsuit against Google and competing lyrics platform LyricFind, which Genius alleged had lifted and misappropriated its work. Now, an appellate court has officially upheld the ruling.
The Second Circuit Court of Appeals just recently affirmed the district-court decision in the much-publicized legal battle involving Brooklyn-headquartered Genius, Toronto-based LyricFind, and Google. Worth noting at the outset is that Santa Monica's MediaLab last September bought Genius for a reported $80 million – less than the business has raised from investors including Everblue and Andreessen Horowitz.
Genius submitted its original complaint in December of 2019, after claiming that it had obtained proof of LyricFind's alleged copying and misappropriation by utilizing both straight and curved apostrophes. These alternating apostrophes spelled out "red handed" in Morse code – and made their way onto a number of Google search-results pages, seemingly confirming that the involved text had been copied from Genius.
LyricFind subsequently acknowledged the presence of lifted lyrics, but described their prevalence (in the words to around 100 tracks) as "miniscule." Meanwhile, Genius said in the aforementioned lawsuit that LyricFind had violated its terms of service, diverted web traffic, and brought about a loss of "licensing and advertising revenue."
Lastly, regarding the years-running case's background, the court dismissed Genius's breach of contract allegations – relating to its terms of service, as highlighted – because "the Copyright Act preempts Plaintiff's breach of contract claims." The plaintiff, the presiding judge relayed, had failed "to allege breach of contract claims that are qualitatively different from federal copyright claims," which it cannot pursue because it doesn't own the underlying works.
As noted, an appellate court has upheld the verdict, a new 12-page decision shows. "On appeal, Genius argues that the district court erred by concluding that its breach of contract and unfair competition claims are statutorily preempted. We disagree, so we affirm," reads the latest ruling.
Based upon "'a two-part analysis for determining whether a state law claim is preempted under'" Section 301 of the Copyright Act, beginning with "the 'subject matter' requirement," the three-judge panel emphasized that "Genius's claims satisfy" said requirement.
"The subject matter of Genius's claims is its lyrics transcriptions. … We have squarely held that section 301 'prevents the States from protecting [a work] even if it fails to achieve Federal statutory copyright because it is too minimal or lacking in originality to qualify.'"
For the second component of the analysis, "the 'equivalence' or 'general scope' requirement,'" the court wrote: "Genius argues, in effect, for a per se rule that all breach of contract claims are exempt from preemption. But such a rule would be in tension with our precedent holding that the general scope inquiry is 'holistic.'
"To be sure, we do not hold that breach of contract claims concerning copyrighted material are never preempted. We hold only that, given the specific facts Genius pleaded in its complaint, its breach of contract claim is not qualitatively different from a copyright claim and is therefore preempted," the document states.
Finally, in terms of the previously noted unfair-competition claims, the judges specified: "Genius's unfair competition claim is preempted because it is based solely on the allegation that Defendants wrongfully copied and reproduced lyrics from its website. … Genius alleges that Defendants misappropriated its content and then engaged in deceptive behavior.  That is inadequate to save its claim from preemption."