Ready to learn how to share a Spotify playlist with others? Here's how to share and collaborate on new music playlists on Spotify.
Sharing a playlist with someone can be a great way to introduce new music to one another. But playlist sharing goes beyond just music between friends. Communities on Twitch and Discord often have collaborative playlists. Here's a peek at how those services work to share Spotify playlists between fans. 
How to Share a Spotify Playlist Via Link
Sharing a playlist with a friend is pretty straightforward on Spotify. If you already have a playlist created that you want to share, here's how to do it.
Open the 

Spotify app

 on your phone.

Tap on the playlist

 you want to share.

Tap on the "…" menu

 located on the left of the screen.

On the menu that pops up, 

choose how you want to share

.
You can choose to share just a link to the playlist for SMS or other instant messaging. Or you can choose to share the playlist directly to any social media like Twitter, Instagram, Facebook, Snapchat, or TikTok. 
How to Share a Spotify Playlist via Spotify Code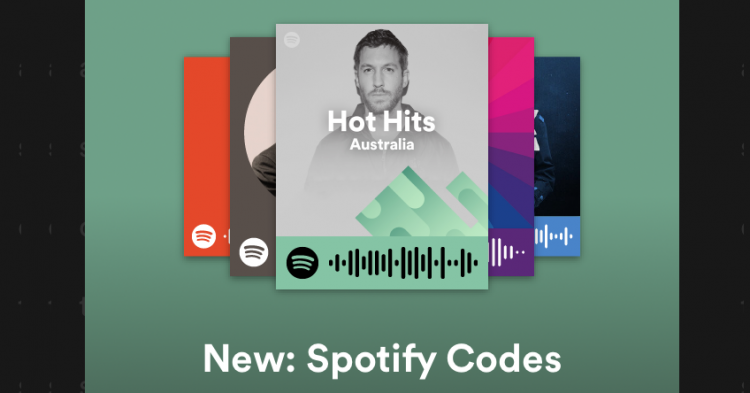 Spotify also makes it easy to share a playlist with a community via QR code. These make it easy for communities on Twitch or another live streaming platform to allow fans to see the playlist from which the music is playing. Here's how to create a share QR code.
Tap the image at the top

 of the user-generated playlist to enlarge it.

Tap 'Save to Photos' to save the image. If Spotify asks for access to your 'Photos,' you will need to agree.

Send the Spotify Code image to your recipient.

 They can scan the image with their phone's camera to view the playlist in the Spotify app. 
Spotify has also changed how collaborative playlists work with others. Collaborative playlists are a great way to build a music playlist with a community. Spotify has added the ability for the playlist creator to invite or remove users from collaborating. 
The creator can also set collaborative playlists to private – so it cannot be seen by anyone except the people that have access. This feature gives creators the power only to allow certain Spotify accounts access to their created playlists. Spotify also finally rolled out a block feature that allows users to block another Spotify user.