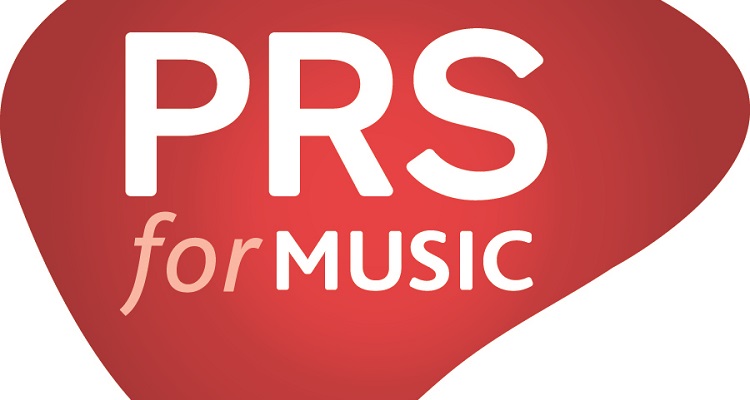 PRS for Music achieved a 22.4 percent year-over-year (YoY) revenue increase in 2021, even as royalties from live shows and plays in public establishments remained nearly 40 percent beneath their pre-pandemic total.
108-year-old PRS for Music, which posted an almost 20 percent downturn in collections for 2020, revealed its 2021 financials (covering the UK music industry) today. As highlighted, the London-headquartered entity said that revenue jumped by 22.4 percent in 2021, to £777.1 million ($990.3 million at the present exchange rate).
Predictably, online plays (and especially streaming) drove PRS for Music's 2021 revenue growth, with the category having hiked by 45.6 percent YoY to $341.2 million (£267.8 million), or about 34.5 percent of total collections.
Within the online figure, the mentioned streaming came in at $287.3 million (£225.5 million) for 2021 – up 42.5 percent from 2020 and 45.5 percent from 2019. Additionally, PRS for Music's revenue attributable to video-on-demand platforms improved by 50.7 percent from 2020 and 94.9 percent from 2019.
On the international and broadcast fronts, global royalties dipped by 2.5 percent YoY to $308.8 million (£242.4 million), per PRS for Music, which last month "formally" suspended operations in Russia. Broadcast, meanwhile, increased by 1.5 percent YoY to $164.7 million (£129.3 million), higher-ups relayed, including a 12.6 percent YoY rebound for commercial radio royalties.
But the most noteworthy takeaway from PRS for Music's 2021 financial specifics is the initially disclosed decline throughout "public performance," including live gigs as well as music played in restaurants, bars, and other establishments.
Despite surging by 59.6 percent from 2020, according to PRS for Music, public performance and its $175.3 million (£137.6 million) in 2021 revenue remained 38.1 percent beneath the 2019 total. Plus, the segment's failure to rebound to pre-pandemic levels came even as pubs, clubs, hotels, and restaurants resurged by north of 100 percent YoY in the royalties department.
Nevertheless, the live segment's royalties fell by 29.2 percent in 2021 to "just" $10.2 million (£8 million), for a "staggering total reduction" of 85.2 percent and $58.6 million (£46 million) since 2019. In another less-than-encouraging stat, "the number of live performance setlists reported to PRS for Music in 2021" plummeted to 19,300, compared to 124,000 in 2019.
Lastly, regarding the organization's 2021 collections, "industrial premises" like warehouses and storage facilities remain "the only public performance revenue stream to have increased since 2019," at 28.8 percent and $9.7 million (£7.6 million).
PRS for Music also disclosed that it had distributed $862.6 million (£677.2 million) to its 160,000 members (up about 8,000 YoY) in 2021, down 3.2 percent against the 2020 total despite the revenue improvement. Explaining the distribution slip, execs emphasized that 27 trillion performances were processed in 2021, up 20.5 percent YoY and 500 percent through the last five years.
"Effective management of data on this scale is only possible because of PRS for Music's investment in and support for new technologies, including shifting its distribution platforms into the Cloud," said the entity.