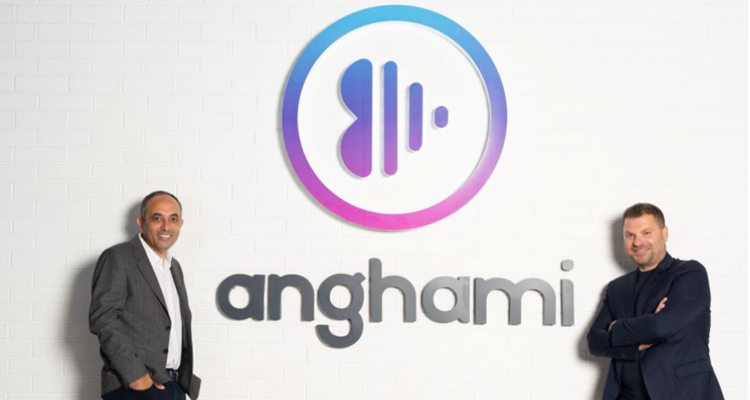 During its first quarter as a publicly traded company, Middle Eastern streaming service Anghami (NASDAQ: ANGH) reported a 23 percent year-over-year revenue jump and a 20 percent boost for "active users."
The Abu Dhabi-based streaming platform, which arrived on NASDAQ in February after merging with a SPAC, just recently posted its financials for Q1 2022 as well as the entirety of 2021. As noted, the decade-old company said that it achieved a 23 percent income hike in Q1 2022, which delivered a total of $9.31 million.
Like with other, larger music streaming players, the lion's share of the sum ($7.33 million, up 26 percent YoY) derived from subscriptions, whereas the remaining $1.99 million (up 13 percent YoY) is attributable to ad-supported accounts, per higher-ups.
On the user side, Anghami relayed that it had 1.51 million premium subscribers (up 13 percent YoY) at March's end, including trials. Meanwhile, "monthly paying subscribers" – premium accounts less trials and "daily subscribers" – surpassed 1.24 million, the business disclosed.
For further reference, the MENA streaming service said that it boasted 1.42 million premium subscribers at 2020's conclusion and 1.44 million premium subscribers at 2021's end. Across the same stretch, annual revenue improved from $30.52 million to $35.50 million, according to the document.
Regarding other interesting takeaways from Anghami's performance specifics, execs communicated that their service's library contains 72 million tracks, indicated that their inaugural Anghami Lab ("a music venue, lounge and studio") is slated to open in Riyadh in Q3 2022, and stated that "median weekly streaming time" had cracked 82 minutes per day, up nine percent.
Finally, for Anghami's showing, the platform's Live Radio offering, which launched last May, had an average daily usage time of 65 minutes "per active live radio user" for its hosting feature. 
Addressing the earnings report in a statement, Anghami co-founder and CEO Eddy Maroun said in part: "In terms of partnerships, our exclusive deals with artists such as megastar Amr Diab, Original content and our label initiative Vibe Music Arabia with Sony Music, Amazon Prime & Alexa, TOD/BeIN and our renewed partnership with Rotana Music have strengthened our ability to provide an unparalleled experience to our users, with the largest Arabic content offering on top of the world's repertoire."
Sony Music and Anghami rolled out the "boutique" label Vibe Music Arabia in December of 2021, while Warner Music Group acquired a reportedly $200 million stake in Rotana Music early last year. And the remaining Big Three label put The Weeknd manager Wassim "Sal" Slaiby in charge of Universal Arabic Music; Slaiby has also served as Anghami's international head of partnerships.