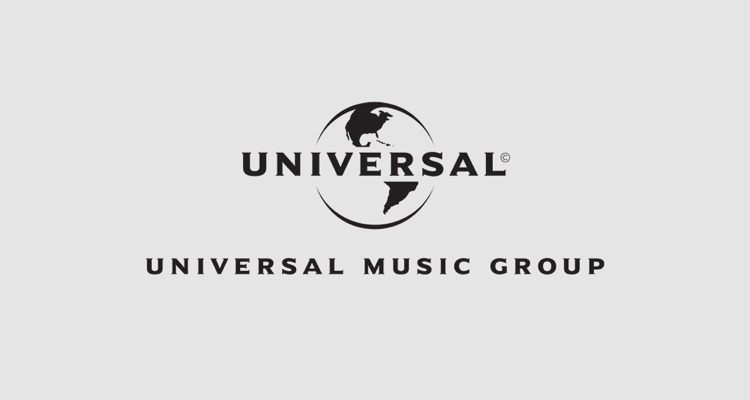 Universal Music Group (UMG) has officially issued €1 billion (currently $1.06 billion) worth of "Eurobond" notes.
The Big Three record label, which listed shares on the Euronext Amsterdam last September, just recently unveiled the more than billion-dollar Eurobond offering. Half of the senior unsecured notes at hand carry a three percent interest rate (due 2027), with the remaining half locked in at 3.75 percent (due 2032), Universal Music Group said.
UMG expects the offering to wrap this coming Thursday, June 30th, and execs intend to put the capital towards the "refinancing of existing indebtedness and paying transaction fees and expenses," per the major label's formal announcement message. The debt's "active bookrunners" include Citigroup and Goldman Sachs.
During today's trading hours, Universal Music Group stock (UMG on the Euronext Amsterdam) improved by 9.29 percent, finishing at an even €20 per share. More broadly, the Eurobond notes arrive on the heels of double-digit year-over-year revenue growth for Universal Music during Q1 2022, which delivered approximately $2.3 billion due in large part to continued boosts in the streaming department.
Building upon these gains, UMG since May's start has inked multiple agreements and spearheaded several plays.
Within the former are a "new long-term worldwide partnership" with Drake, a tie-up with the revamped LimeWire, a licensing pact with app-focused music-integration platform Songclip, and a different licensing deal yet, this time with streaming and discovery service Audiomack.
On the plays side, UMG has positioned itself to release BTS members' solo projects, doubled down on its metaverse presence, invested in AI music-creation technology, and, perhaps most notably, brought Virgin Music Label & Artist Services to Africa.
Earlier this week, the company's Universal Music Group for Brands (UMGB) division publicly announced the rollout of UMusic Media Network, which higher-ups have billed as "a comprehensive media and data offering to uniquely connect brands and partners with exclusive media from [the] world's largest music company and most iconic and influential artists."
Said offering enables "audience hypertargeting at a scale through the most exciting music videos and artist driven content," elaborated UMG, referring specifically to "songs and lyrics videos," vlogs, and "lifestyle content."
Mercury Studios, the content studio Universal Music launched towards 2020's end "to develop, produce, and invest in innovative, music-based storytelling," is part of UMusic Media Network. UMGB execs Richard Yaffa and Morgan Buksbaum are poised to lead the latter service, and UMG likewise disclosed that its "consolidated digital properties draw more than 150 million unique visitors monthly across desktop, smartphones and tablets in the U.S. alone."