Crowd-based live entertainment is returning to form after COVID-19 lockdown restrictions inflicted unprecedented damage upon artists and others. Digital Music News sat down with three music industry professionals to discuss the role that sync licensing income played when concerts and festivals were paused. 
The following was created in collaboration with Songtradr, part of a broader partnership focused on the sync licensing space.  Be sure to check our ongoing coverage of this fast-growing sector here. 
COVID-19 closures and large-gathering bans affected the entirety of the entertainment, leisure, and hospitality industries, but it's easy to argue that the music space was hit hardest of all. Overnight, a collection of varying (but universally stringent) rules prevented most every artist from performing before physical audiences. 
Venues, in turn, scrambled to stay afloat, dramatically scaling back operations or shutting down altogether. And the skilled behind-the-scenes staff who make live music possible were, predictably, left without work. 
Amid the loss of income from in-person concerts, a number of artists turned to livestreaming, with some having embraced socially distanced gigs and different earning opportunities yet. Unfortunately, the music world also parted with talent – including artists and musicians who were forced to quit doing what they love as well as creators who opted not to become part of the industry given the obstacles at hand. 
Sync licensing represented a relative bright spot during the decidedly dark period in music history, and the paychecks delivered by high-exposure deals provided financial security to many. Having spoken with several of the involved individuals about their placements since 2020's beginning, DMN has now interviewed three professionals, each uniquely situated in the industry, to discuss sync's broader impact when live was unavailable. 
Megan Dervin-Ackerman – Songwriter and Producer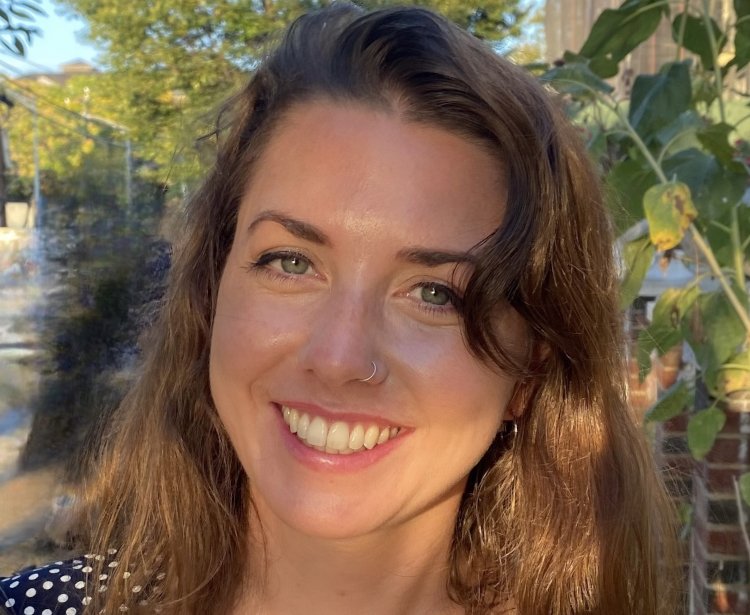 Megan Dervin-Ackerman is a songwriter and producer whose credits include Cavale's "Burst Into Flames" (which appeared in Netflix's Emily in Paris) and Molly Baker's recently released "Must Be Nice."
Despite focusing her creative efforts on songwriting and producing as opposed to performing live, Megan Dervin-Ackerman told us that her livelihood was directly affected by venues' shutting their doors at the pandemic's onset. 
"I used to work in live music, at venues in the city as part of my gig while I was songwriting," said Dervin-Ackerman. "So when COVID hit I lost like all my income."
Consequently, the aforementioned placement of "Burst Into Flames," which complemented the 10th episode of Emily in Paris' initial season and marked Dervin-Ackerman's first major placement, was important to say the least. 
"The Emily in Paris placement came pretty much in the middle of the pandemic, when I was like, 'Am I doing the right thing? Should I try to get another job?'" she explained. 
"I'd never really had placements before," continued Dervin-Ackerman. "It came at a time where I was questioning what I was doing, because we were in a world that's changed. I think as musicians everyone had to pivot, which is sometimes hard to do unless you're forced to." 
The placement – which was followed by the appearance of "Burst Into Flames" in Love Island – quickly paid off in terms of straight compensation and career direction, Dervin-Ackerman communicated. 
"It did change things," she elaborated. "Once you get a sync in something like this, it's actually being streamed consistently too. That changes your quarterly income forever, and it was a big jump for me because I wasn't used to having songwriter royalties or anything.
"It changed my perspective on what a work-lifestyle and life balance could be, and what's available to me as a composer and a songwriter," proceeded Dervin-Ackerman. "Prior to that, I thought I had to have five jobs. It just opened my eyes to a whole different way of creating music and what to be focusing on and aiming for." 
Learning of sync's income potential – and the possible benefits of zeroing in on the sphere – through experience, Dervin-Ackerman now works part time for an indie-focused licensing company, Perfect Dismount Music. Long term, she believes that sync is poised to continue growing in tandem with visual media, affording music professionals worthwhile opportunities along the way. 
"It's the side of the industry that still has that consistency, and it doesn't have the expenses that touring does," she said of sync. "A lot of people who turn to it, once you have one success in it, you realize, 'Oh, this is interesting. I can work from my home and still get paid.'
"How many TV shows have come out in the last year? Branding and marketing are never going to end, commercials are never going to end. There's always a need for it, so you can pivot and figure out where you fit into that. It offers a lot of opportunities for musicians in an industry that otherwise feels very daunting and hard. It's a hard career," concluded Dervin-Ackerman. 
James Rhodes – Co-Founder and Vice President of FiXT Music
James Rhodes is the vice president of Burlington, Iowa-headquartered FiXT, which he co-founded with Klayton in 2006. The indie-owned label's artists, including Scandroid, Daedric, and 3Force, have secured over 1,000 placements to date. 
Notwithstanding recent years' heightened label interest in sync licensing – and the increasing opportunities available to members of the music community – James Rhodes' FiXT has long been invested in the segment. 
"We've been aware of sync licensing since the inception of the company," Rhodes told us. "It's always been a piece of what we've done; we've been aware and focused on it." 
The expertise associated with this longstanding commitment to sync laid the groundwork for noteworthy placements during lockdowns, Rhodes continued, as FiXT's roster began producing more music in the absence of live. 
"We have a lot of artists on our roster that are more studio-producer artists, but we have a bunch of artists that are also touring," he said. "We had several bands that went from doing shows and playing regularly to not being able to play." 
3Force, Fury Weekend, and Scandroid in particular enjoyed a "nice boost" in sync placements throughout 2020 and 2021, the FiXT VP disclosed, while his label saw especially significant growth in virtual-reality gaming (and titles such as Synth Riders, Smash Drums, and BoomBox) as fans sought exhilarating entertainment from home. 
"We did music packs where we were able to license not just one song, but 10 and 15 songs – one of the games was like 25 of our songs as a pack," said Rhodes, whose company inked a licensing deal with Twitch back in 2015. "The revenue from that definitely helped a bunch of our artists."
Additionally, Rhodes acknowledged the sync byproducts of synthwave's years-running resurgence in period-piece visual media, which has also enabled catalog tracks to break records and achieve renewed commercial success. 
"We have seen a huge demand for synthwave in a bunch of video games over the last few years," he told us. "We've had some synthwave artists that weren't getting a lot of licensing, and then that sound – Ready Player One and Stranger Things, there's a lot of these movies and TV shows that are repopularizing that 80s sound. And then we saw it trickle down into video games."
Ultimately, FiXT's 16 years of sync experience mean that the label will adjust to the space's inherent ebb and flow – without losing sight of placements' value for artists when concerts and festivals were off the table. 
"We're 16 years as a company, so we've seen things come in waves. We'll have a year where we do a ton of sync and then a quieter year, based on the genres we're in and what's trending in culture and the types of music that companies are looking for in sync. 
"We have been having more activity recently. I don't know if I can directly attribute that to COVID, but tying it back to some of the artists, they had previously been touring more and they weren't able to. Any sync activity that we were generating for them was probably more beneficial or more appreciated than it may have been in the past because it was replacing a revenue stream that they had lost," finished Rhodes. 
Destiny Roberts – Songwriter and Artist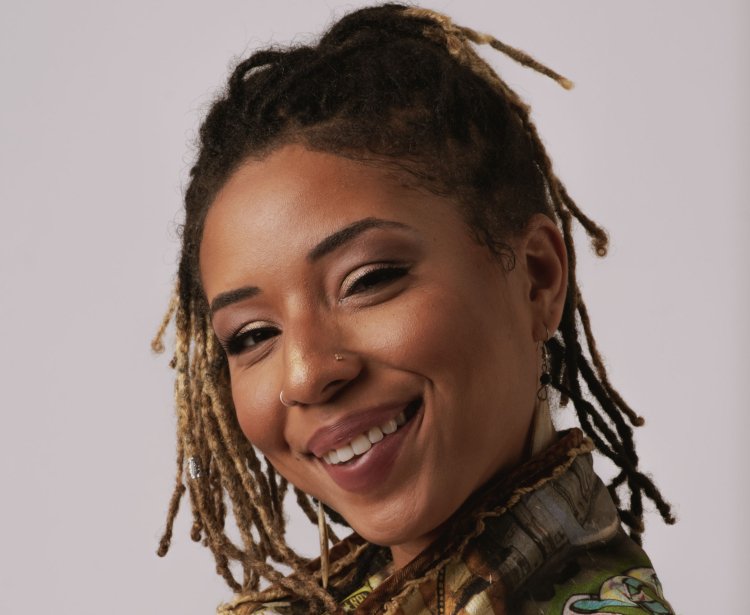 Destiny Roberts is a songwriter and artist whose growing list of placements includes Netflix's Chambers and Rihanna's Fenty Beauty cosmetics line. The Saint Paul, Minnesota-based indie professional has also developed a mobile game, The ROY G. BIV Tape Series, that showcases her music and creativity. 
There's never a good time to lose access to a key revenue source (live) or to see opportunities put on hold indefinitely. But for Destiny Roberts, the pandemic arrived at a particularly inopportune moment and, like for others in music and different entertainment industries, severely disrupted her career. 
"Before the pandemic happened, I was in a state with my music and career where a lot of momentum was building up," the "AYO" artist told us. "Right before the pandemic I had dropped a seven-EP series called ROY G. BIV, where I created an EP for each color of the rainbow. So I dropped the red tape, the orange tape, the yellow tape, green tape, blue, indigo, and violet to follow the ROY G. BIV acronym to memorize the colors of the rainbow. With that I pretty much dropped an EP once every six or seven weeks throughout the year." 
The releases contributed to considerable results for Destiny, who told DMN that far-reaching professional interest in the works set the stage for high-profile meetings with DJs, executives, and others. Additionally, concerts were a major focus – and revenue source – for Roberts pre-COVID. 
"I had shows almost every weekend up to that point. I was always getting paid doing shows, selling merch at shows. The month that it [the pandemic] happened, I probably missed out on around $5,000 between performances and merch," she said to DMN. "Everything that was in motion stopped completely; everything that was planned got canceled. It literally turned my whole – everyone's whole world upside down, not just me. We all went through it together." 
While confronting and adapting to the changes (as well as live music's then-bleak outlook), Roberts said that placing "The Jungle" in Netflix's Chambers was extremely helpful in terms of the immediate paycheck and other areas of her career. 
"One of the most unexpected blessings was getting sync placements, especially being in a position where everything you had going was snatched from under you," said Roberts, who's gone on to place "The Jungle" in a spot for Rihanna's Fenty Beauty cosmetics line.
"The sync placement I got – the timing of it was just too perfect. I was in a deficit, and that placement was able to keep me afloat. It was a surprise, but it was really awesome to get a placement like that at a time when it was really needed.
"My first big placement was on a Netflix pilot episode of a show called Chambers," she continued. "I've had the most listeners that I've ever had in my career streaming-wise. Overnight, I went from 12 monthly listeners to over 1,000, in that one night. I've had so many messages from people around the world that watch the show, found me, love my music, and discovered me. And now they're fans that listen to all my other songs."  
Expanding upon the nature of these new fans, Roberts indicated that sync, unlike other areas of music, rewards individuality and unique sounds.
"I think messaging is a lot more important than people realize," Roberts told us when asked about her advice for other sync-minded professionals. "When you're intentional about what you say in your music and your messaging, you're a little bit more uplifting and encouraging and just different, it's a breath of fresh air from the norm of what's out and what's trendy.
"When you're truly authentic with yourself and you're intentional with what you say, I feel like you're going to have an advantage. Because it's such a breath of fresh air from what people are used to listening to."
More broadly, the deal – and the potential within sync – has brought about a change in the way that Roberts approaches her career. 
"Syncing has been the best thing that's happened to me in my career, and it's something that I hope to keep getting," finished Roberts. "Getting a placement, financially what that does for you and your career is such a blessing. If I can just get placements, I'll be okay with that. And then whenever I feel like it, I'll go on tour."