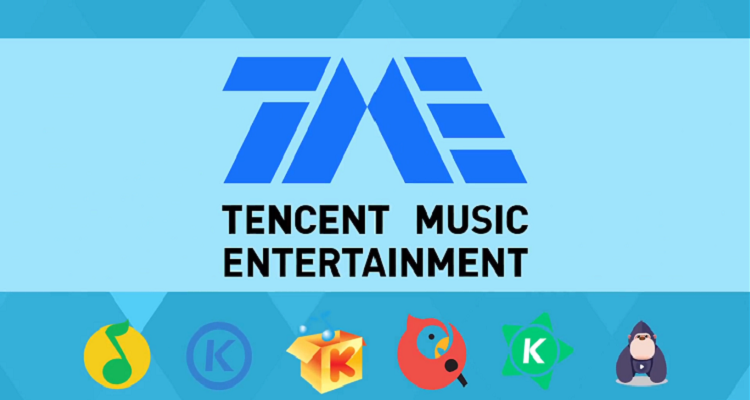 About 10 weeks after rolling out an international distribution service, Tencent Music (NYSE: TME) has officially launched "TME Business Intelligence for Artists."
Tencent Music, which operates QQ Music, Kugou, and Kuwo in China, just recently announced the debut of Business Intelligence for Artists. As its name suggests, the Spotify for Artists-esque tool aims to "enable music labels and artists to access real-time data on the performance of musical works and observe music industry trends."
Tencent Music has equipped the resource with "a catalog of tens of millions of tracks," according to higher-ups, who likewise indicated that Business Intelligence for Artists "updates data 150 times a day by data mining across multiple platforms."
Filterable at the artist, album, and song level, said data encompasses "key information" that labels can utilize to monitor tracks' performance, the Shenzhen-headquartered platform reiterated, whereas artists can ostensibly use the knowledge "to understand their listeners" and effectively reach fans.
More broadly, the detail-oriented asset will draw from Tencent Music's Research Institute to develop "industry reviews and in-depth analysis reports on a regular basis" while also providing "selected industry news to guide music professionals on emerging market trends," per execs.
The emphasis upon data will simultaneously aim "to promote the healthy development of China's music industry," stated Tencent Music, which has suffered a more than 65 percent stock-price falloff since mid-July of 2021 and a roughly 35 percent decline since the beginning of 2022.
Amid this valuation dip, enhanced competition from Chinese streaming services like NetEase Cloud Music and ByteDance's Qishui Yinyue, and a government order that ended all exclusive music deals, Tencent Music has taken a variety of steps to stand out from the crowd.
The last month alone has seen the Tencent subsidiary renew a strategic partnership with Time Fengjun Entertainment, announce support for Dolby Atmos, and, most recently, introduce China's first producer alliance.
Even with these and other efforts, evidence suggests that the mentioned competition, particularly from the months-old Qishui Yinyue, will continue to impact the business's income and growth moving forward. 2021's first quarter brought nearly 32 percent year-over-year growth for Tencent Music's paid users, and net profit hiked to more than $96 million, but revenue nevertheless slipped by 15.1 percent from Q1 2021. Social entertainment paid users fell by about 27 percent, and TME attributed the decrease to "industry and macro headwinds."
Meanwhile, NetEase Cloud Music stakeholder Sony Music Entertainment is one of several companies (and major labels) that are working to expand in China, where fans' preferences are proving commercially beneficial for veteran acts including The Backstreet Boys.