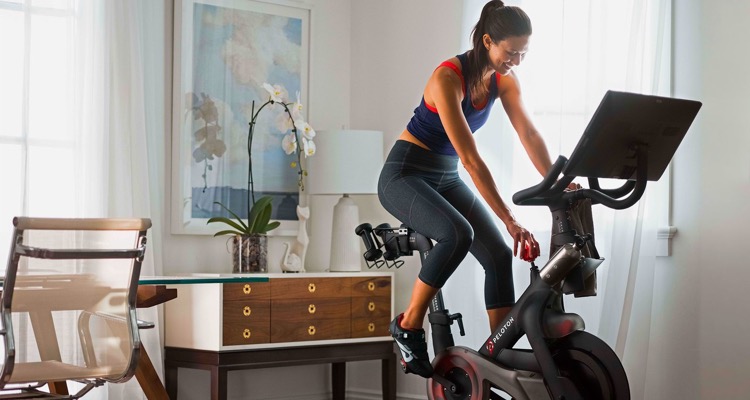 About 30 months after settling an ugly lawsuit involving 14 music publishers, Peloton is facing a new copyright infringement complaint from Soul Assassins, the publishing company of Cypress Hill member Lawrence Muggerud.
Muggerud (better known as DJ Muggs) just recently submitted the action to a California federal court via the mentioned Soul Assassins, which doubles as the name of his hip-hop project. Spanning just six pages, the concise suit explains early on that DJ Muggs owns and transferred to his publishing company stakes in 11 compositions that Peloton has allegedly infringed upon.
These works are "Jump Around" (40 percent ownership for Soul Assassins), "Insane in the Brain" (50 percent), "(Rock) Superstar" (50 percent), "How I Could Just Kill a Man" (13.4 percent), "(Rap) Superstar" (50 percent), "Hits From the Bong" (15 percent), "Boom Biddy Bye Bye" (55 percent), "Real Thing" (10 percent), "I Ain't Goin' Out Like That" (7.5 percent), "Tequila Sunrise" (50 percent), and a radio edit of the latter (also 50 percent), according to the legal document.
From there, the straightforward action indicates that Soul Assassins/DJ Muggs "discovered within 3 years of the filing…and could not have reasonably discovered earlier" Peloton's allegedly unauthorized use of these compositions in its workout programs. The plaintiff company "has not granted Peloton any right or license to use the musical compositions," the suit drives home.
Additionally, Soul Assassins maintains that the infringement is "outrageous" and "willful" particularly in light of Peloton's initially disclosed courtroom confrontation with an array of music publishers. Of course, the older of the infringement disputes ultimately cost Peloton a substantial sum, per public disclosures of settlement and legal expenditures, and DJ Muggs' company is seeking $1.65 million in damages.
"Clearly, based on the aforementioned lawsuit Peloton knew unequivocally that it had no right to use any musical composition in its exercise videos without first obtaining a license for one hundred percent (100%) of the song," the filing's conclusion reads.
At the time of this writing, Peloton didn't appear to have commented publicly on DJ Muggs' lawsuit, which arrives as the struggling business continues to lean into music and artists.
To be sure, Peloton in 2021 partnered with Triller's Verzuz and expanded its Spotify deal, while the company's CEO in May of 2022 underscored the company's goal of becoming "a global connected fitness platform with 100 million Members" (against seven million at the end of the fiscal year's third quarter).
Consequently, in an effort to build out this connected fitness platform, Peloton through 2022's initial seven months has licensed David Bowie's catalog (and produced three exclusive remixes), tapped Eminem to lead a boxing event, and debuted its "first gaming-inspired experience" – with Warner Music Group as a "launch partner."