French-based indie distribution outfit Believe has released its H1 2022 financials.
The outlook shows just how rosy things are looking for the distribution and services company — despite the macro environment being anything but. Believe's group revenue growth for H1 was up 35.4% YoY to €352.2 million ($360.9M) and up 35.6% YoY on an organic basis. Believe says it made solid market share gains in this half period, with digital revenue growth up 37.8% YoY.
Believe's revenues in the Asia Pacific and Africa regions grew by 61% YoY, representing over 25% of the firm's total revenues. The company's adjusted EBITDA in the six-month period encompassing H1 2022 was up 60.5% YoY to €11.7 million ($11.9M).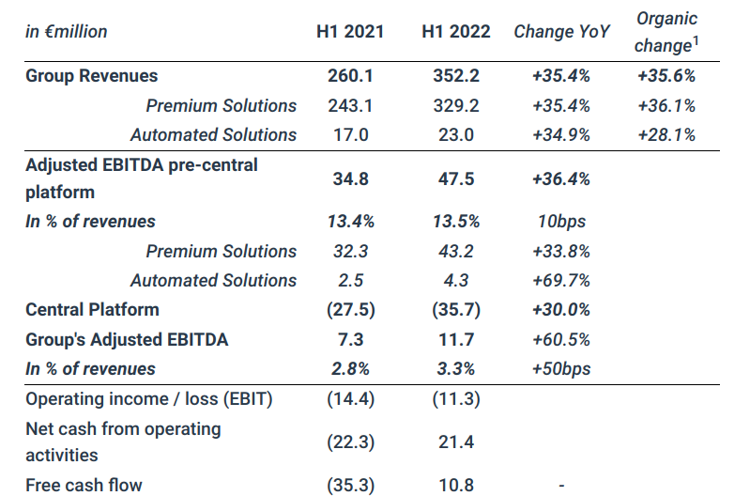 Part of that rosy picture is thanks to the growth in Asia and Africa, which Believe says will remain 'resilient' in 2022, despite the global economy. Paid streaming revenue is projected to continue in these "key emerging markets."
"Our model and strategy lead to increased financial performance every quarter, driving success for the artists and labels who put their trust in us," adds Believe's Founder & CEO, Denis Ladegaillerie. "Despite toda's challenging economical and geopolitical context, our H1 organic growth was stronger than last year's, and we generated positive free cash flow."
"We expect to remain on a solid and positive profitable trajectory in H2 and will continue to invest in our central platform and local teams to continue to innovate for our artists and labels and drive future growth," Ladegaillerie concludes.
The performance of DIY distributor TuneCore is responsible for quite a bit of growth. Believe's 'Automated Solutions,' unit (which includes TuneCore) saw a rise in net revenues of 34.9% YoY in H1 2022 to €23.0 million ($23.5M). In June 2022, TuneCore switched its pricing model to a single annual subscription for artists to distribute their music. Most of the company's net revenues in H1 2022 came from its 'Premium Solutions' business, which was up 35.4% YoY and brought in €329.2 million ($337.3M).
"Believe is taking advantage of its well-mastered blueprint of deploying new dedicated teams in all geographies to address new opportunities by leveraging the Central Platform supply chain, rights management, and marketing tools," Believe added in its H2 report. "As a result, [Premium Solutions] increased both its roster and profitability."