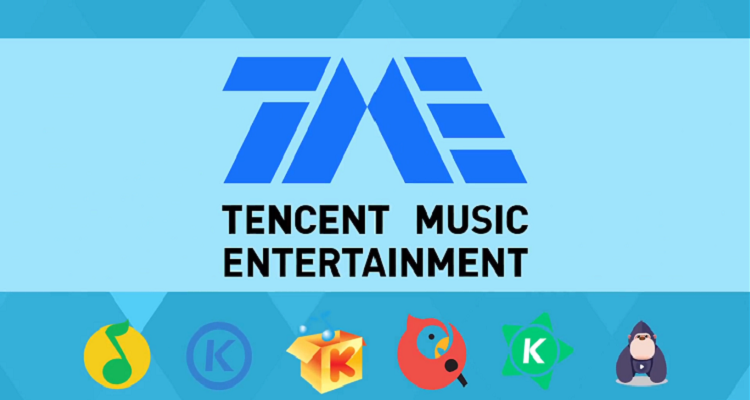 Tencent Music (NYSE: TME) generated over $131 million in net profit during Q2 2022, when a double-digit jump in paid users helped to offset material declines in total users for streaming as well as social entertainment, according to a new earnings report.
Shenzhen-headquartered Tencent Music, consisting of China's QQ Music, Kugou, and Kuwo streaming services as well as the WeSing karaoke app (now featuring "3D avatar functionality" and "AI-based voice synthesis technology"), just recently unveiled its performance specifics for April, May, and June of 2022.
In keeping with the company's Q1 2022 showing, this year's second quarter delivered noteworthy dips in categories including revenue, which fell by 13.8 percent year over year (but improved by roughly 3.9 percent on a quarterly basis) to 6.91 billion Chinese yuan (currently $1.02 billion).
Additionally, Tencent Music reported Q2 2022 decreases in online music mobile MAUs (593 million, down 4.8 percent YoY), social entertainment mobile MAUs (166 million, down 20.6 percent YoY), social entertainment paid users (7.9 million, down 28.2 percent YoY), and online music's monthly average revenue per paid user (¥8.5/$1.25, down 5.6 percent YoY but up slightly QoQ).
Higher-ups attributed the online music mobile MAUs falloff "to reduced marketing spending" and said that social entertainment paid users had plummeted due to an "evolving macro environment and increased competition from other platforms."
And on the latter front, it bears reiterating that Tencent Music was made to give up most exclusive music deals towards 2021's end. Plus, Sony Music-backed NetEase Cloud Music and a newer music streaming platform from TikTok parent ByteDance are working to expand their own presences in China's quick-growing music market.
Notwithstanding this enhanced competition and the mentioned usership and revenue drops, though, Tencent Music's services achieved a 24.9 percent YoY hike in online music paid users, who numbered 82.7 million as of June 30th, the report shows.
Execs likewise identified a 10.8 percent boost in social entertainment's monthly average revenue per paid user, at ¥169.90 (currently $25.03). In terms of the initially disclosed $131 million in net profit, Tencent Music also stated it had sliced "selling and marketing expenses" by 54.7 percent YoY to ¥303 million ($44.64 million), as highlighted.
Meanwhile, "general and administrative expenses" are said to have increased by 10.5 percent YoY to ¥1.11 billion ($162.05 million), with cost of revenues having fallen by 13.1 percent YoY to ¥4.84 billion ($713.00 million). TME indicated that the latter had resulted from a "decrease in revenue sharing fees and agency fees."
Elsewhere in the detailed performance analysis and earnings call, Tencent Music relayed that its global distribution service has brought north of 190,000 songs from some 10,000 acts to international streaming platforms, while TME Live has hosted 132 livestream shows to date.
Finally, the business communicated that it'd repurchased $735 million worth of its stock (under a $1 billion buyback program announced in March of 2021) as of June 30th. Tencent Music shares were worth $4.72 apiece at the time of this writing, representing a small improvement from Monday's close.