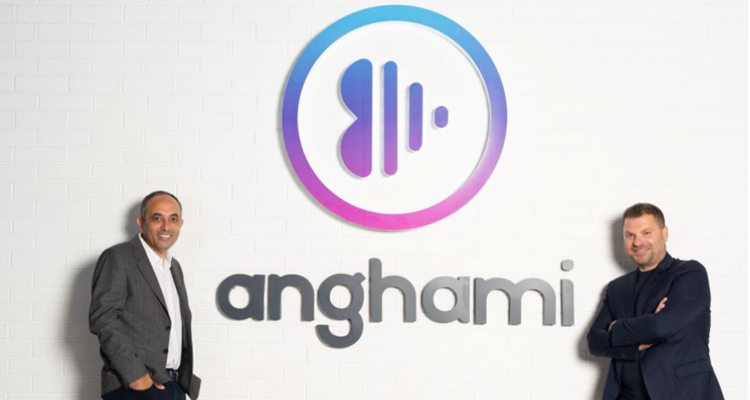 Spotify (NYSE: SPOT) is reportedly exploring a potential acquisition of Middle Eastern streaming service Anghami (NASDAQ: ANGH).
The Stockholm-headquartered company's reported buyout of Anghami, which debuted on the public market via a SPAC merger in February, came to light in a piece from Dubai-based Frankly Magazine. But execs at Anghami, which said that it boasted 1.28 million paid users as of H1 2022, hadn't issued a formal statement about the subject at the time of this piece's writing.
And a Spotify spokeswoman, for her part, noncommittally indicated of the topic: "We have no news to report regarding a potential acquisition between Spotify and Anghami."
According to anonymous sources with knowledge of the associated discussions, however, the aforesaid special purpose acquisition company merger (and corresponding NASDAQ debut) "was proposed to speed up" longstanding plans for Spotify's possible Anghami "takeover."
To be sure, the initial intention was for Anghami, which arrived on the scene in 2012, to "go public if Spotify showed interest in an acquisition," the same individuals communicated. Needless to say, time will tell whether the purchase rumor is true; Anghami shares spiked more than eight percent from Wednesday's close as word of the reported sale plans began circulating.
Notwithstanding Anghami's modest subscribership and relatively small userbase (19.5 million as of June 30th, a 46 percent YoY jump), the transaction would broaden Spotify's presence in the Middle East's quick-growing music space.
The major labels have taken numerous steps to expand their reach in the market as of late, and Sony Music and Anghami jointly operate a regional label called Vibe Music Arabia. Meanwhile, the International Federation of the Phonographic Industry (IFPI) described MENA as the "fastest growing music region in the world" over the summer.
Bearing in mind the points, Anghami in its latter earnings report – which didn't identify net revenue for the period – relayed that "the total number of music streams on the Anghami platform reached an all-time high in the first half of 2022." Moreover, Arabic tracks were said to have generated 60 percent of these streams, signifying a 20 percent hike from the identical period in 2021.
Worth reiterating in conclusion is that Spotify has dropped billions on various acquisitions (businesses as well as content including podcasts) in recent years.
Amid the highly difficult economic climate (and after SPOT touched multiple record-low stock prices), CEO Daniel Ek signaled during Spotify's Q3 earnings call that "you should expect our hurdle rate for new investments to be higher" and stated that "we will be more selective with our overall spending moving forward."