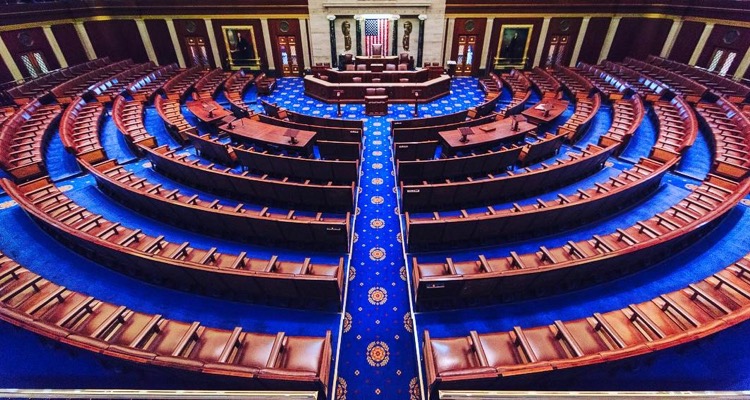 Live Nation and its Ticketmaster subsidiary are continuing to grapple with congressional scrutiny (and fan pushback) following the much-publicized Eras Tour ticketing fiasco, as lawmakers are now demanding a "staff briefing" with the company.
This latest call for Live Nation to provide information to Congress came specifically from the House's Energy and Commerce Committee, which forwarded a letter to the Ticketmaster parent's president and CEO, Michael Rapino. For reference, all manner of Swifties became outraged last month after they were unable to secure passes to the concert series even with pre-sale codes.
Ticketmaster ultimately canceled the public on-sale altogether owing to "insufficient remaining ticket inventory," and Live Nation's chairman apologized for the debacle (Taylor Swift appeared to place the blame squarely on the company) in an interview. But the latter, not to mention multiple explanations from Ticketmaster, failed to stem the tide of criticism against the Beverly Hills-based promoter.
On this front, the Senate closed out November by unveiling a hearing on "the lack of competition in the ticketing industry," whereas irked Swifties kicked off December by suing Ticketmaster over its business practices. Meanwhile, it came to light amid the immediate fallout of the Eras Tour ticket sale that the Justice Department had reportedly launched an antitrust investigation into Live Nation and Ticketmaster (which merged in 2010) earlier in 2022.
And as disclosed at the outset, the House is officially getting in on the regulatory action by formally calling for a "staff briefing" with Live Nation.
"The recent pre-sale ticketing process for Taylor Swift's upcoming Eras tour— in which millions of fans endured delays, lockouts, and competition with aggressive scammers, scalpers, and bots— raises concerns over the potential unfair and deceptive practices that face consumers and eventgoers," begins the House committee's more than 550-word-long letter to Rapino.
The message then highlights some of the other steps taken by Congress "to address anticonsumer practices in this space," including 2016's Better Online Ticket Sales (BOTS) Act and separate congressional inquiries. Lastly, the lawmakers indicated that they expect the briefing to occur by next Thursday, December 15th, and to encompass "an update on actions the company has taken to maximize the experiences of average consumers."
As part of said update, the text specifically identifies an anticipated discussion pertaining to "additional fees, insider reserves, dynamic pricing, restrictions on transferability, limited ticket availability, speculative ticketing, verified fan program requirements, and scalping by bots and other scammers."
At the time of this writing, neither Rapino nor Live Nation itself (which posted a year-over-year revenue jump in Q3) appeared to have publicly responded to the committee's letter. In late November, a Citi analyst expressed the belief that a Live Nation-Ticketmaster split was highly unlikely despite the federal government's reported ongoing investigation.