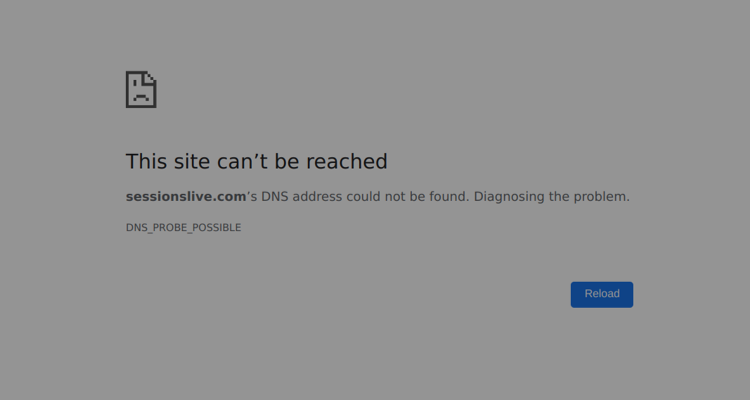 The music livestreaming platform Sessions has apparently gone dark. The app was created by a former Pandora executive in 2020. 
"Livestreaming doesn't really matter if you can't get people to see it," founder Tim Westergren told Rolling Stone in a feature about Sessions back in 2020. "Livestreaming should be a great new form of commerce for musicians—but it's missing marketing and monetization."
The idea behind Sessions was to build a livestreaming platform exclusively for musicians. Artists could host livestreams and charge ticket sales and collect in-concert micropayments—much like Twitch bits. Westergren also promised that the platform would help with marketing and promotion for artists. In August 2020, Westergren estimated that artists were making between $5,000 and $20,000 per livestream. 
So what happened? The Sessions social media accounts on Twitter, Instagram, and Facebook haven't posted since October 2022. The website itself has gone dark, though the help domain at support.sessionslive.com remains available as of the time of writing. Artists who were using the platform have complained about non-payment on social media.
Neither Sessions nor Westergren has announced the public shutdown of the music livestreaming app. Several of the company's former staff have updated their LinkedIn profiles to indicate their employment ended in December 2022. "Unfortunately this morning we were informed that Sessions would be closing their doors permanently," 
Richard Timmermans
 wrote at the end of last year on the platform.
"A few weeks ago, Christmas came with the unexpected news that Sessions is going out of business," writes data engineer Robert Dragonmir.
It's unfortunate that it appears Westergren's gamble on paying musicians for their livestreams hasn't worked out. Many of the employees who worked for the company have reflected a positive experience while with the company. Livestreaming is a tough market to break into as Twitch, YouTube, and now TikTok have taken over among the 18-24 crowd.