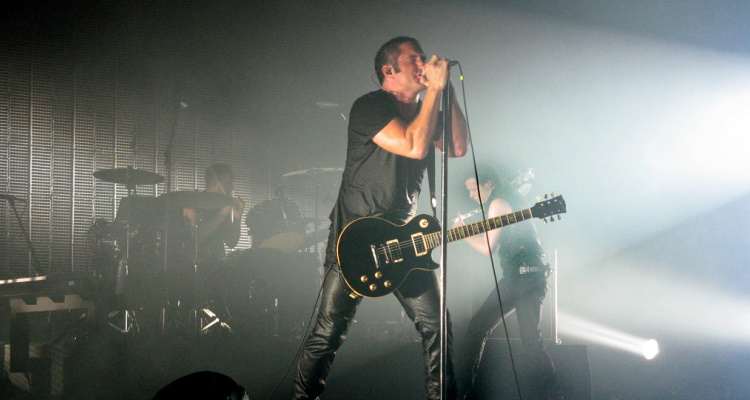 Universal Music Group has now pulled the plug on a Nine Inch Nails remix project.
The concept, launched late last month, allowed fans to share their own reinterpretations of songs from the recent album, Year Zero.  A collection of master tracks was bundled alongside Y34RZ3R0R3M1X3D, a remix album created by Trent Reznor and various musicians and fans.  After purchasing the album and source tracks, fans were invited to upload their creative remixes to the website, remix.nin.com.
For Reznor, the central repository offered a great community experiment.  But Universal and its subsidiary, Interscope, yanked the destination on infringement concerns.  According to Reznor, the label cared less about altering the masters, and more about setting a bad precedent under the Digital Millennium Copyright Act.  "Their premise is that if any fan decides to remix one of my masters with material Universal doesn't own – a "mash-up", a sample, whatever – and upload it to the site, there is no safe harbor under the DMCA (according to Universal) and they will be doing exactly what MySpace and YouTube are doing," Reznor blogged.
The move comes ahead of a planned departure from Universal by Reznor, and a promised, direct-to-consumer strategy.  Universal started its lawsuit against MySpace late last year.