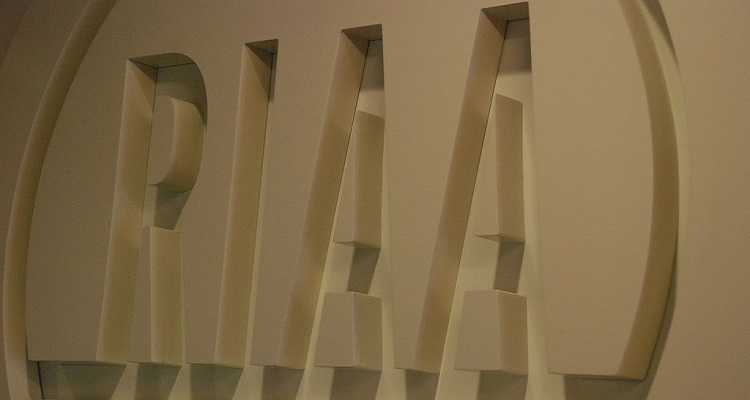 RIAA chairman and chief executive Mitch Bainwol pulled an annual salary of nearly $1.5 million in 2006, according to IRS documents obtained by Digital Music News.
The filing covers the annual period ending March 31st, 2006, and specifically reveals a Bainwol salary of $1.46 million, plus $17,175 in benefits.  The payout was easily rivaled by president Cary Sherman, who pulled a base salary of $974,231, plus benefits totaling $584,287.
The salaries represent a significant raise from 2005, according to an earlier filing.  During that period, Bainwol was paid $1.23 million in base compensation, and $117,522 in benefits.  Sherman received a similar bump from a base of $920,000, and benefits of $104,482.
The documents were unearthed by consumer advocate Gloria Wolk during ongoing research for a book.  The documents were subsequently passed to Digital Music News by Ray Beckerman, an attorney frequently battling the trade organization in court.
The salaries renew questions related to nosebleed executive packages within the recording industry, though broader compensation levels are mostly on the decline.  In the case of Bainwol and Sherman, the salaries are being paid by member major labels, a group suffering against rapidly-declining CD sales, serious staffing reductions, and intense diversification efforts.
Just recently, incoming EMI Group owner Guy Hands openly questioned the massive costs associated with various trade groups, an overlapping and often redundant group that includes the BPI, IFPI, and RIAA.  The beleaguered EMI ultimately renewed its membership with the IFPI, reportedly at lower dues.
But whether executives like Hands will continue to support outsized salaries for executives like Bainwol and Sherman remains unclear, though deepening financial duress could prompt cuts.  Meanwhile, filings for 2007 and 2008 were not available, and when questioned, RIAA representative Jonathan Lamy declined to offer additional information.  "Nothing to add at this moment," Lamy curtly responded.
The Bainwol and Sherman compensation packages are not without precedent.  In conversations Monday, industry executives noted that previous RIAA head Hilary Rosen pulled a salary "well north of $1 million," albeit during headier days.
But Rosen is credited for spearheading a legal campaign against individual file-sharers, a multi-year and continuing assault largely viewed as unsuccessful.   After her departure, Rosen quickly disavowed that strategy, and offered a more progressive stance.  "This [illegal] volume needs to be embraced and managed because it cannot be vanquished," the post-RIAA Rosen blogged on the Huffington Post, on the eve of MGM v. Grokster.  "And a tone must be set that allows future innovation to stimulate negotiation and not just confrontation."
That send-off has been viewed cynically by some executives, though few would argue that Rosen was largely implementing orders from top executives like Universal Music Group chief Doug Morris.  But several years and thousands of lawsuits later, the RIAA mandate appears mostly intact, as do the compensation levels for the top brass.