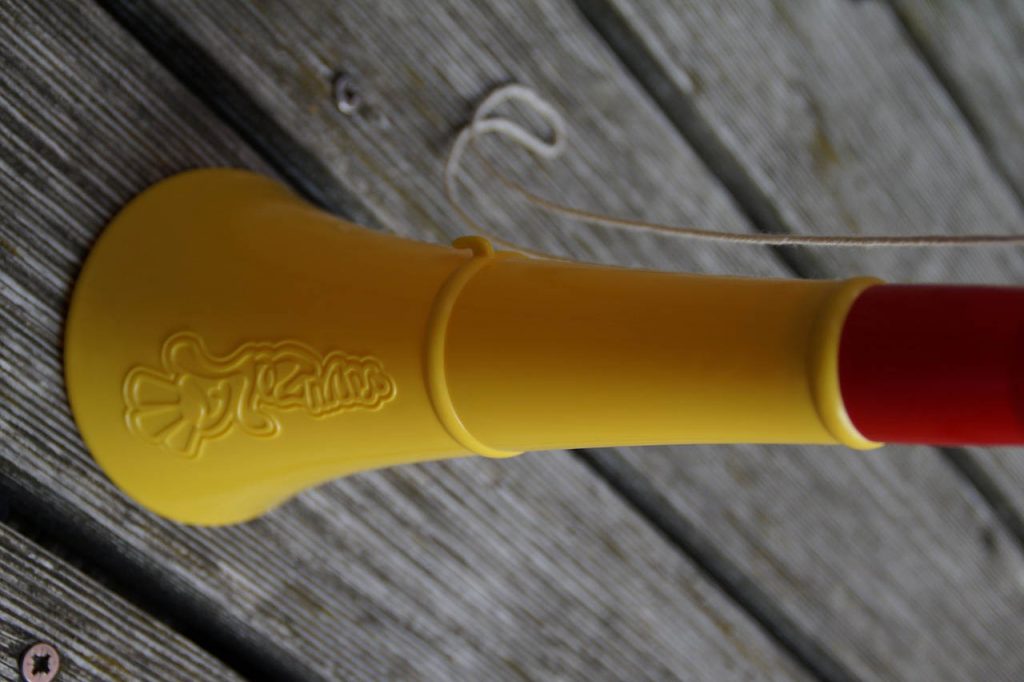 If you've caught even five minutes of FIFA World Cup action, you've undoubtedly heard the drone.  An endless blanket of noise from the 'vuvuzelas,' or plastic cylindrical horns being trumpeted by tens of thousands of fans in South Africa.
This is a part of South African culture, though the horns play poorly in stadium environments.  Already, Wimbledon has banned vuvuzelas ahead of its Monday start, though a similar attempt at crowd control by FIFA seems impossible.
But on TV, at least one company has an innovative solution.  Audionamix, an audio restoration and separation expert, is offering its "vuvuzela-free technology" to broadcasters, and Canal+ has already utilized the blocker.  "We will now be transmitting the World Cup matches with most of the Vuvuzelas' removed," said Cyril Linette, Sports Director at CANAL+.