There's nothing wrong with a smaller music industry, unless it's constantly being compared to a much bigger music industry.
Especially one predicated upon radically different buying patterns, radically different fan relationships, and near-obliterated scarcity from a bygone era.  Which basically describes the traditional music industry, and the constant comparisons made thereof.
But this is a smaller industry, and I deeply question whether all this disruption leads to something x-times larger.  Which brings us to the present: I'd argue that we're finally entering a period of greater realism in the digital market, a post-disruptive stage that features lots of consolidation, and continued collapse.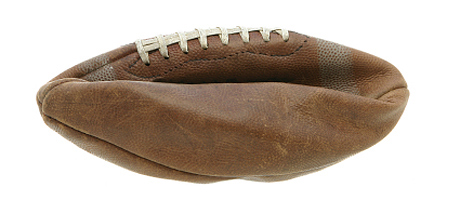 All the outrageous expectations surrounding digital platforms and formats have started to fade.  And companies are being forced to sell, combine, or restructure.  Which explains not only the Orchard combining with IODA (and Sony Music), but also INgrooves Fontana, Rhapsody+Napster, a for-sale MOG, and almost near-certain combinations and catastrophes ahead in the crowded DIY space.
It also explains Universal Music Group swallowing EMI, which is far more interconnected to this picture than you might imagine.  That's a picture of desperation, not growth, but even healthy markets feature combinations and consolidations; winners emerge over time and crowded sectors thin.  Which means that as much as this is a mini-collapse within a bigger collapse, it also offers some clarity for everyone: labels, managers, brands, artists.  And that's a good thing.
It would be nice if indie label distribution was a better business, but it's not.  The Orchard claimed profitability somewhere in 2010 if I remember correctly, but the reality is that this is a very difficult business.  Before the Orchard delisted from Nasdaq, published financials showed a string of losses, and digital platforms never quite exploded to the degree everyone thought they would.  I'd imagine a similar picture at IODA, and a combination motivated more by financial difficulties and a need to scale than anything else.
Perhaps the strangest footnote to all of this is how powerful the major labels remain on this stage.  UMG once owned a majority share in INgrooves before getting diluted by Shamrock, and their current piece of INgrooves Fontana remains quite substantial.  Back at the newly-combined Orchard, Sony also carries a very sizeable chunk, if not a controlling interest.
Looks like the majors weren't obliterated or marginalized at all, at least in this corner.  Rather, they're a big part of something much smaller.  It's all a picture that's one part collapse, one part consolidation, and all good for anyone that wants less chaos, and a little more reality.
Paul Resnikoff.  Written while listening to Jim Jones, Avicii, Armin van Buuren.