If you've ever been to a Walmart in your life, you know that it's an utterly gigantic place. But the music section could fit into a corner bodega – at least the one immediately outside downtown Austin, TX on highway 290.  It was just this one small island, with a large percentage of the CDs carrying bargain-basement $5 and $7 prices.
This is it (seriously)…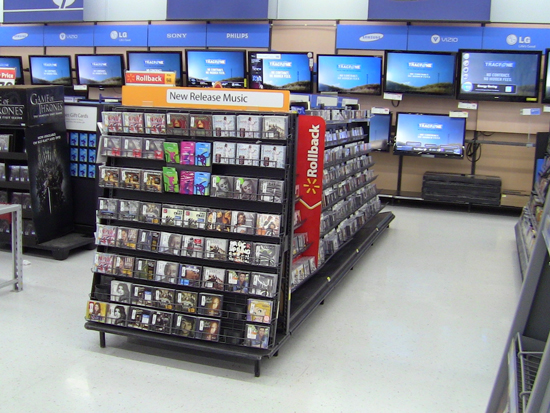 Here's another angle (of the other side).
It's much smaller than the printed books section…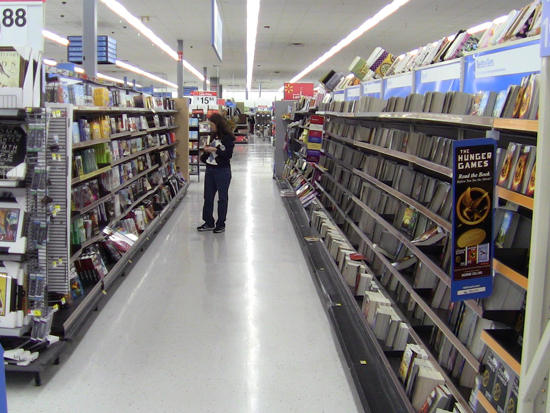 And (maybe) about the same size as the magazine section…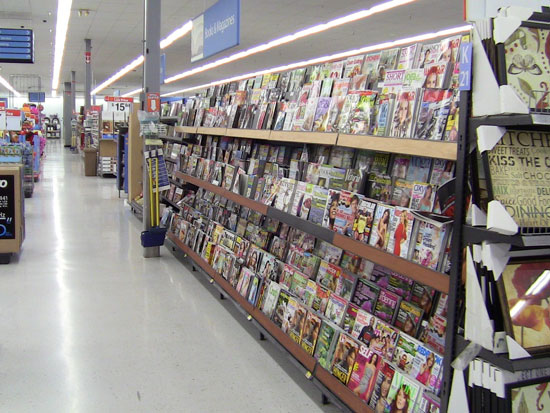 Lots of bargain basement deals (like Whitney, at $5 and $7)…
Mumford & Sons ($9)…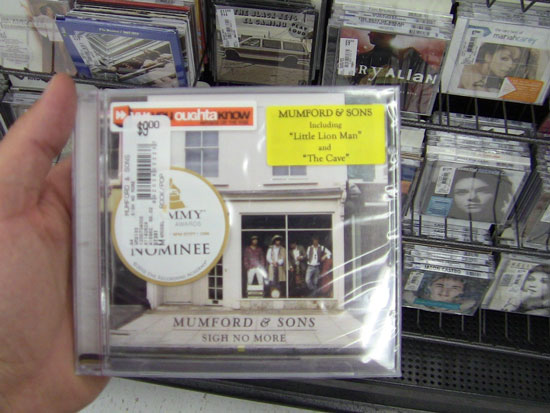 And Lana Del Rey ($9)…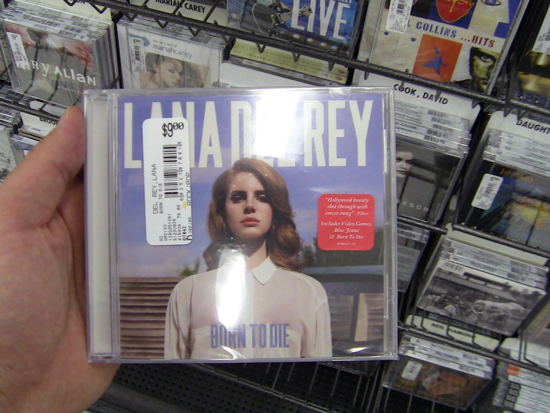 And MC Hammer ($5)…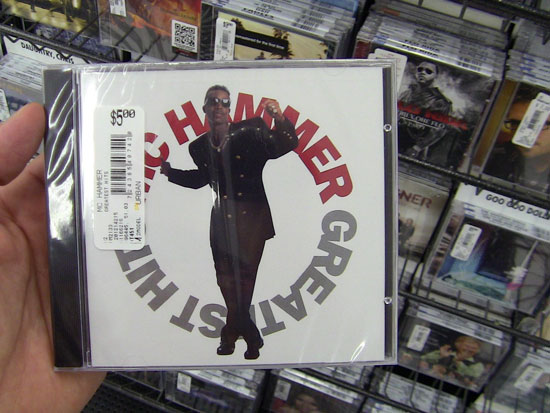 That is, if you can find them.  This is the view just a few steps away.