Looks like the $5 CD is more than just a Walmart thing.  After discovering a trove of $5 discount discs at a Walmart on the outskirts of Austin, we found similarly discounted CDs at Target – right across the superhighway.  You may recognize some of these titles.
But wait: this isn't all deep-discounting.  Unlike Walmart, the range of prices was much greater at Target.  And, so was the size of the music section, which was probably triple that of Walmart, despite the store itself being considerably smaller.
Here's what the music section at Walmart looked like…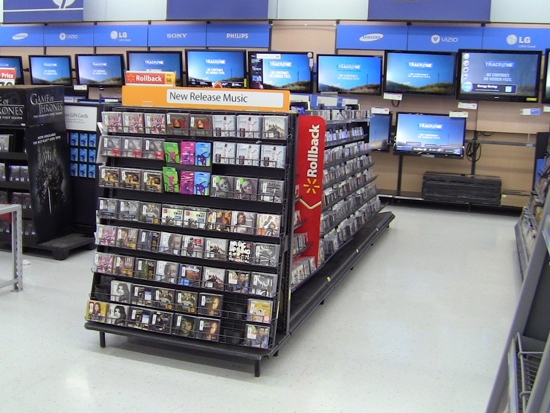 …and this is what the music section at Target looked like.
…and you could actually find the music section at Target – it's right by the door, instead of being buried in the back. Oh, and you probably won't find too many prices like these on CDs at Walmart anymore.