Of course, 'MTV' means something entirely different in 2012.
But if you've got a shot at traditional TV – whether Fuse or football – you should probably take it.  Because despite the disinformation otherwise, TV (broadcast, cable, satellite) remains an immense platform.
But just how immense?  Here's a quick comparison: YouTube counted a trillion views for 2011, and Research & Markets attributes 38.4 percent of that activity to music videos.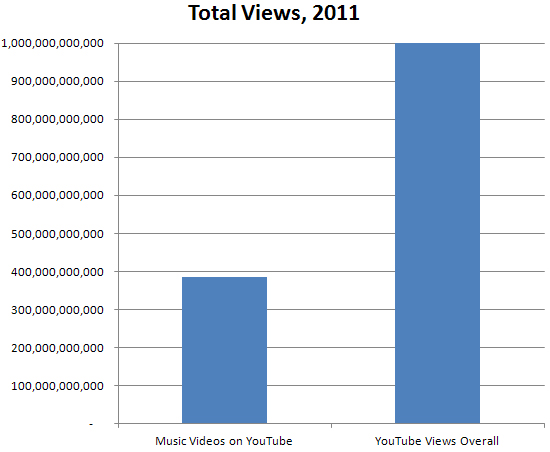 …but when it comes to hours viewed, the couch-potatoing masses are still consuming a lot more content.  That is, roughly twenty-times the amount, and in far more concentrated doses (ie, the Grammys, The Voice, etc.)  According to the Research & Markets data, aggregated online video hours accounted for just 5.2 percent of total TV views.