The rumblings on this started ahead of the July 4th holiday, as first reported by Digital Music News. And the initial chop involved least 5 'top A&R' and 'senior VP' executives at EMI Music Publishing, according to sources within the building.  All of which closely followed the very high-profile exit of longtime Publishing president Big Jon Platt.
But there were more fireworks, including word of an extremely-handsome, multi-million exit negotiation by EMI Group chief executive Roger Faxon.  Faxon's rumored exit package was $8 million, according to our sources, and Faxon was even chided about his golden parachute during recent Senate hearings (it's fun joking over lobster and caviar).  At present, Faxon is understood to be assisting with the broader integration with Universal Music Group, in whatever capacity.
On that note, EMI press representative Dylan Jones contested that version of events related to Faxon in an email to Digital Music News.  "Roger Faxon remains absolutely unchanged as CEO of EMI Group, though now based at EMI Music's offices obviously," Jones emailed.  So, we'll see how that one pans out.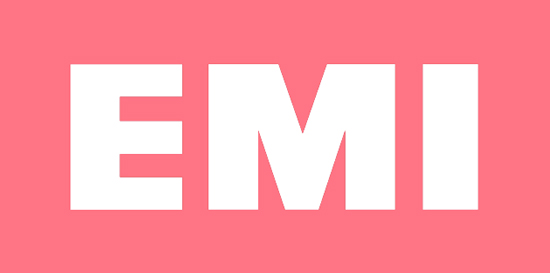 But all of that was just prelude to a far bigger bloodbath.  Late Monday night and into Tuesday, we received word of a 'cold-blooded' and 'unexpected' layoff process at EMI Music Publishing from three separate sources, one of which was recently let go.  "They laid off a ton of people today," one source flatly told Digital Music News late Monday night.  "The president walked into a room full of people, and everyone honestly throught they were getting new Sony [Corp.] credit cards."
You fill out the rest.
At this point, we're trying to wrap our heads around the total headcount reduction, and more importantly, whether this is bleeding into EMI Music (non-publishing) as well. One source flatly told us 'they are getting rid of every EMI employee,' though that came from within the blurry, emotionally-charged warzone itself.  Jones, the press representative, insisted that EMI Group would not be conducting any layoffs. "There are NO layoffs at EMI Group or EMI Music, nor are there any plans for them," Jones flatly stated.
Luckily, we're not the only publication getting information.  Billboard has just reported 30-40 total layoffs across Los Angeles, Nashville, and New York, but limited to publishing.  "That sounds low," one laid-off staffer told us, while pointing to a general "massacre" that involved lots of senior-level and recently-hired people.  "The survivors [on this round] are the ones that were there in the middle, they were there the longest.  A lot of senior VPs got hit in the first round, it seems like the second round was all people that got hired in the last year."
But, publishing? That's "a sideshow" according to one smug source, though not to the people getting axed.  "They laid me off, cold-blooded style," one publishing staffer relayed, obviously dejected by the sudden turn of events.
At the highest levels, the exits of Platt and Faxon also appear tied to merger-related redundancies and their resulting ego skirmishes.  And, let's be honest, there are only so many mega-egos that can fit into one corporate suite.   At the top of the acquiring Sony Corp. publishing empire will be Marty Bandier, who is confidently wearing a sheriff badge in this town.  And, according to a source on the inside, directly underneath Bandier will be Sony/ATV Music Publishing co-president Jody Gerson (overseeing the west coast) and New York-based co-president Danny Strick (overssing the east coast). "There isn't room for two presidents on the West Coast," the source flatly relayed, referring to Platt.
But Big Jon is apparently suiting up for a very big gig in August, though the source declined to spill the beans on the new employer.  "Jon is starting his new gig in August, and apparently taking his assistant Buffy along with him."
Jones insisted that Platt left on his own, while confirming that a new gig was indeed in place.