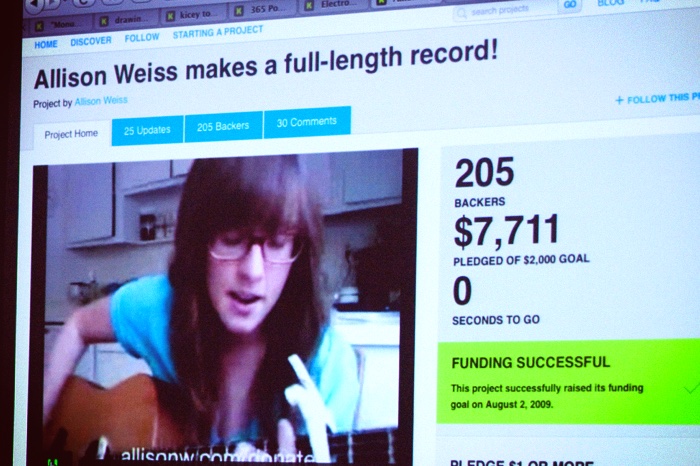 Whoever said music isn't kicking ass on Kickstarter (and other crowdfunding platforms) can go self-fund themself.  According to data just released by research firm Today's Coaching, music totally dominated Kickstarter financing this year, after topping the charts last year as well.
But what genres perform the best?  EDM may be the most successful genre at the moment, but not when it comes to grassroots fundraising.  Instead, supposedly dying genres like classical and jazz are drawing huge levels of funding, with success ratios among the highest on the platform (across all categories, music or otherwise).
These are the best-performing categories so far this year (overall), with music genres represented as separate buckets.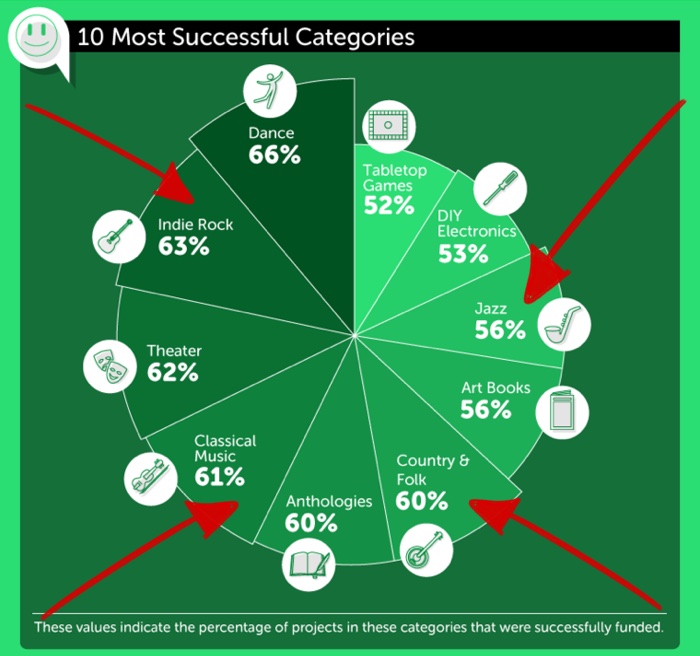 And let's not forget Pono, which ranks as the third most successful Kickstarter music projects of all time with $6.23 million in total funding.  That helped to make music the top category in 2014, but even without Pono excess, music is still dominating this year as well.