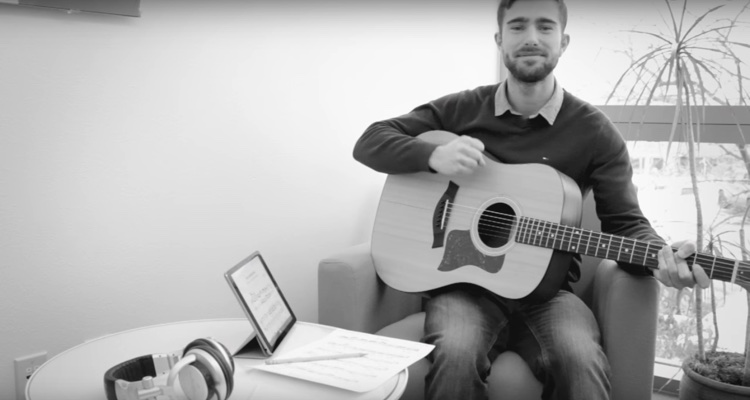 The following is a sponsored post from DMN marketing partner MusicNotes.com, a company we think you'll be hearing a lot more from in the future.  
With the rise of electronic music paired with all the new software, hardware and plugins, the ability to actually read sheet music is becoming less and less important.  On one side, all these advancements are amazing and have made making music more accessible to everyone with a laptop, but on the other side there is a whole art slowly fading away.  For the musician who worked hard to master their instrument, the ability to read sheet music is a badge they very proudly wear.  And why not?  Give them any piece of sheet music whether it's from Ludwig van Beethoven or Justin Beiber, and chances are they will be able to play it with little to no problem.
Established in 1998, MusicNotes.com has been keeping sheet music very much alive for the past 18 years.  Over that time they have amassed a library of over 300,000 pieces of officially licensed digital sheet music and guitar tablature, and are currently servicing over 4.5 million customers around the globe.  "I am a Steinway and Sons artist, have sold millions of recordings
and had over 30 White House performances.  Requests were made at a White House party for some Stevie Wonder tunes so I immediately pulled out my iPad, summoned Musicnotes.com and bought sheet music for 'Overjoyed' and 'Ribbon in the Sky'," says David Osborne, pianist to the US Presidents.
No musician wants to be playing a gig and have to turn down requests because they "don't know that one".  MusicNotes.com stays current by constantly adding sheet music for the most popular songs like music from Grammy Award winning artists Adele, John Legend, and Coldplay.  With MusicNotes.com you never have to be worried about getting blind sided by an unexpected request.  Always be able to give the people what they want and nail every song without fail.