Apparently, in hip-hop, rappers and cars go together like Snoop Dogg and gin and juice.
A new study done by GoCompare.com shows that cars are a favorite topic in rap lyrics. You'll occasionally hear references to someone rollin' in a sweet Ferrari. However, while top car models do change overtime, rappers have a notable tendency to drop brands in their rhymes. Some, of course, are more popular than others. This is what the study has to say.
"Rappers and luxury cars go together like Snoop Dogg and gin and juice. Which rides are the most popular among hip-hop artists? Is the Ferrari's speed the winning factor or will the grandeur of the Hummer be the hip-hop favourite? Explore the top brands and models most rapped about in hip-hop here."
GoCompare bills itself as one of the most comprehensive insurance comparison services in the UK. They analyzed the lyrics of over 62,000 hip-hop songs. GoCompare used the last decade of the Billboard rap charts plus the top 100 rappers of all time.
On their site, you'll find an interactive list of car brands. Clicking on one will give you a quick key fact about the vehicle. Along with the name, you'll find samples of top rap songs that drop the references.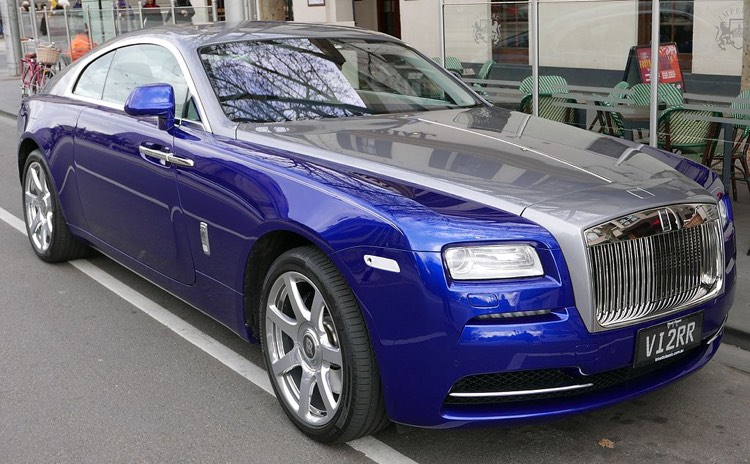 So, which car takes the top spot? None other than the classic Mercedes-Benz. Here, you'll find three short clips: Mase's Feel So Good, Dr. Dre's Forget About Dre ft. Eminem, and A Tribe Called Quest's Jazz (We've Got). Hip-hop artists reference the brand a whopping 3,238 times. Here's what GoCompare had to say about the car in rap.
"Mercedes-Benz, often referred to as 'Benz' or 'Merc' in rap lyrics, is a popular German car brand. A 300SL model was used in Kanye West's video to Diamonds from Sierra Leone to smash through a shop window."
The GoCompare study also analyzed with car models are dropped in rap lyrics. The Chevy Impala took first place with 362 mentions. You'll find samples of 2Pac's It aint easy, Luz's Hypnotize ft. Redman, and Notorious B.I.G.'s Mi Casa. Here's what GoCompare has to say:
"An iconic vehicle, it only seems fitting to see the Chevy Impala, specifically the '64, being rapped about so often in hip-hop music. With beautiful styling and powerful performance as its features, the vintage ride is incredibly popular with rappers. The Impala is the 'poster car' of the low-riding scene and is often found adorned with scantily clad women in music videos such as 'Still D.R.E.'"
Wrapping up the study is a list of which rappers tend to drop the most car mentions in their lyrics. The Game takes the top slot with 473 car mentions in his rhymes. There are samples of the rapper's How We Do, Black on Black, and Jesus Piece.
"The Game is known for buying not only expensive — but, extremely extravagant, customized cars. His collection includes a gold Porsche Panamera and a leather-wrapped Ferrari F430.  He's passing his love for cars on to the next generation: his son Harlem owns a remote-controlled Bentley GT embellished with $100k worth of diamonds."
Middle image: Rolls-Royce Wraith, shot in 2014 by 'OSX' (Public Domain).