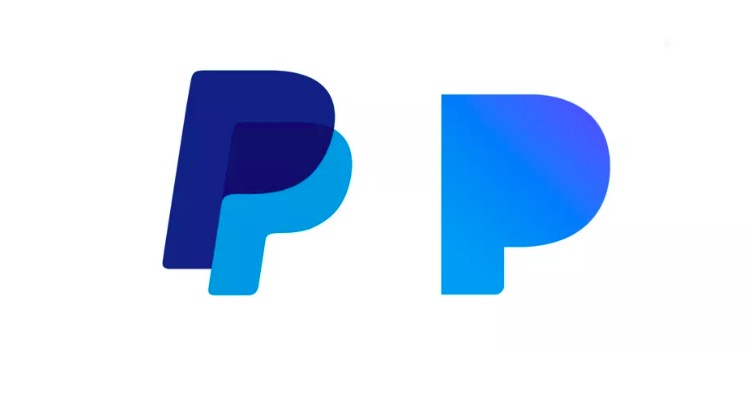 Did Pandora Radio steal Paypal's logo in a feeble attempt to attract its visitors?  Or was it just a mere coincidence?
Pandora Radio's not doing so hot right now.  In the past few months, its active user count has shrunk to its lowest numbers in several years.  Goldman Sachs also apologized for its baseless optimism that the company would turn things around.  Yet, it still believes the company will become profitable this year.
There's more.  Pandora Premium hasn't proven a hit among music listeners.  And, to make mater worse, CEO Tim Westergren has struggled to present a feasible plan on how the company will become profitable.
Now, after receiving much-needed funding to stay afloat, the company has a little over a month to sell itself.  Liberty Media may not even purchase the company in its second round of acquisition talks.  So, what else could go wrong for the streamer?  How about a costly copyright infringement suit from Paypal?
Last week, leading digital payments platform Paypal filed a copyright infringement lawsuit against Pandora Radio.  Filed in Manhattan federal court, the payments platform alleges that Pandora flat-out copied its logo.
"Pandora's recent adoption of a new "P" logo, which is unlawfully similar to PayPal's logo threatens the interests of [its] customers and disrupts their user experience."
According to the payments platform, the logo has caused, and will cause, confusion among its own users.  By changing its logo, Pandora Radio has caused harm its "frictionless user experience" as well as to its brand.  To prove its point, the platform included several screenshots from users complaining about the similarities on Twitter.
Pandora adopted the "deliberate" change in October 2016.  According to Paypal, not only does the change resemble its own brand, it "openly mimics" its logo as well.
The payments platform first spoke privately with Pandora about the issue.  However, as the streamer did nothing, Paypal was compelled to move forward with its own lawsuit.  In fact, this deliberate change, reiterated the company, has harmed its platform.
"We have invested significant time, money and energy into ensuring that our distinctive P logo easily identifies PayPal on mobile devices.  In the face of this substantial investment and resulting goodwill, Pandora adopted a blatantly infringing logo.  The striking similarities were immediately the topic of news articles and social media commentary by confused customers."
So, why did the streamer adopt this "deliberate" change?  Kicking Pandora Radio when it's clearly down, Paypal said,
"As a streaming music service known mostly for its free-to-consumers version, Pandora has no obvious path to profitability."
Pandora is also struggling against streaming giants Spotify and Apple Music.  Because of this, Pandora executives decided to latch on to the popular logo of a successful company.
"It also faces overwhelming competition from Spotify, Apple Music, Amazon Music, and other successful streaming platforms.  It was against this backdrop that Pandora deserted its longstanding logo and latched itself on to the increasingly popular PayPal Logo as part of its efforts to catch up to its competition."
The payments platform also explained how it came to adopt its now logo recognized around the world.
"The PayPal Logo was meticulously developed to exemplify simplicity, convenience, and security.  Every detail of the design has a specific purpose.  The counters in the Ps… closed to achieve a more compact form that is easier to read.  The color… chosen to infuse energy into the logo and to portray confidence and vitality, while harmonizing with PayPal's longstanding color scheme.  The simple yet sharp geometric pattern… chosen to symbolize technology.  The subtle shading between the tiles creates depth and dimension to show security.  The italic angle conveys forward motion, innovation, and progress."
Pandora Radio, of course, according to Paypal, doesn't represent motion, innovation, nor progress.  Instead, it merely creates confusion among users with the adoption of a new logo.
The lawsuit states that Pandora Radio violated the law in three separate counts.
First, the trademark appears "confusingly similar" to their own logo.  This similarity "implies that the Pandora Logo comes from the same source as PayPal's products."  Thus, the design constitutes a false designation of origin.
Second, Pandora's logo "dilutes" and will continue diluting "the distinctiveness" of the payments platform's logo.
"Pandora's acts blur and whittle away at the distinctiveness and identity-evoking quality of the [original] Logo."
This deliberate act, per the payment platform, constitutes willful trademark dilution.  It has also caused, and will continue to cause, "irreparable damage" to the PayPal brand.
Third, this act constitutes as trademark infringement under New York Common Law.  Again, the similarity has caused, and will continue causing, damage to the platform.  It has also impaired "the value of PayPal's name, reputation, and goodwill."
PayPal has requested a trial by jury as well as punitive damages "pursuant to New York law."  It also requested that the streaming service pay for its costs, including attorneys' fees and disbursements.
Pandora Radio has yet to comment.
You can read the lawsuit in its entirety below.
Image by My Music Thing (CC by 2.0)