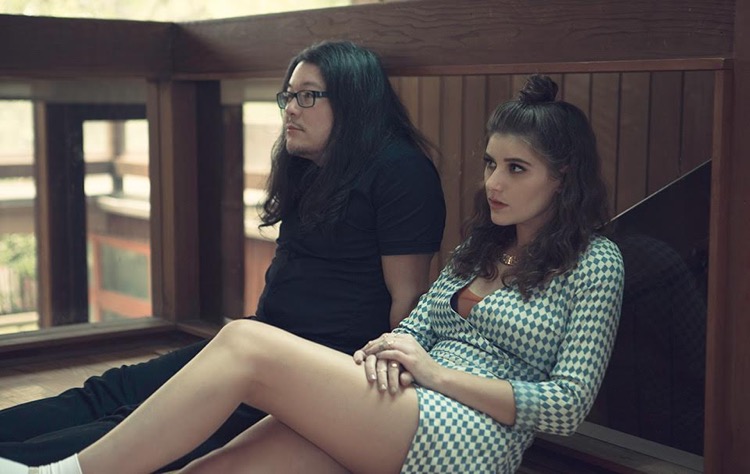 A few months ago I had Jennifer Clavin from Bleached on my podcast. If you don't know, Bleached is a forever cool, Los Angeles based punk band. We had a great chat and when we were done I was thinking about bands with a similar fanbase that would be good for the show.  One in particular came to mind: Best Coast.
In the last seven years Bethany Cosentino has gone from a college dropout to an established voice in American Indie Music. She's headlined festivals, enjoyed massive success, been the brunt of criticism, worked with Jon Brion, released three records, bought a house, and become a voice against sexism in the music industry.
and she's 30…
Surely she was too busy to come on my show but I thought I'd give it a shot anyway.  I started by hitting up the manager for Bleached and asking if he had a contact.  He did and within a day I was talking to Bethany's manager.  Turns out Bethany had listened to my podcast with Bleached and was down to head over to Los Feliz.  I was stoked.  What was supposed to be a 45 minute interview turned into a 2 hour discussion about life, pursuing the arts, and therapy.
I took home a few nuggets of wisdom.
Trust your gut even it means you might make less money or look like a failure.
In high school, Bethany was killing that MySpace life and booked a show with her now defunct acoustic act. An A&R rep came out and explained that she was interested in offering Bethany a record deal.  Sensing they wanted to change her she turned them down without a meeting.
I would have murdered to have a major label chasing me down in high school, but then again, she's a lot cooler than I am.  After that she went to college in NYC because, like many Angelinos, living on the east coast was a lifelong dream.
Shortly after moving, she realized she hated the city and wanted to go home. Returning home without accomplishing said goals made her feel like a failure. But her gut told her to leave and she did.
Staying in NYC meant never reconnecting with band mate Bob Brunno and never starting Best Coast.
Embrace action without effort.
Bethany explained to me that her debut record Crazy for You was the easiest to write.  Why?  There were 0 expectations. Nobody cared if it was successful and she didn't even know if they'd ever play live.  When the band blew up every music critic in America expected the same from her sophomore attempt.
Unfortunately this time around things changed.  Instead of enjoying the writing process, Bethany became overwhelmed with the situation and skipped sessions.  It got so bad that her PR agent had to fly out to LA and talk with her about finishing the record.  When the album finally came out it was critically panned and sold less than Crazy For You.
Rather than let the sophomore slump break up Best Coast, Bethany decided she would take more time for the next record. Focusing on enjoying the process helped her start enjoying music again.  When California Nights came out it was perceived as a return to form.
If you see something, say something.
If you follow Bethany's career, you know she's become one of the most vocal critics of sexism in the music industry.  It all started when The Dirty Projectors' Amber Coffman accused PR agent Heathcliff Berru of sexually assaulting her at a bar in NYC.  Bethany saw this tweet, confirmed via Twitter that she also had issues with Heathcliff and went to bed.
She woke up the next morning to a flurry of tweets and articles.  A number of outlets wanted to speak with Bethany but she waited until her thoughts were collected.  She began by writing an article on Lena Dunham's 'Lenny Letter' and followed that up with an appearance on 'The Daily Show'.
Since then, many people perceive Bethany as a strong voice for women in the industry.  It's a big deal.
And I wanted to know if she felt an obligation to take on that role.  Although she hadn't planned it, yes.  She explained that if anyone with a platform sees something, they should say something.
It may not seem like a huge deal but if you work in music you know that dudes like Heathcliff are a dime a dozen.  It also had been a long time since anyone like him had been outed and a serious conversation ensued.
She also convinced me to go to therapy, but that's another story.  Hanging out with Bethany was a great time and I learned a lot.  Prior to the interview I was terrified as I read she's prone to give journalists shit.  I saw none of that.  I saw a person that cares about what she does, gardens a lot, and wants to make the world a better place.   And I also saw someone that struggled with the same things many aspiring musicians do.  It's just that when she was starting out it was for love of the game.  Take from this what you will.