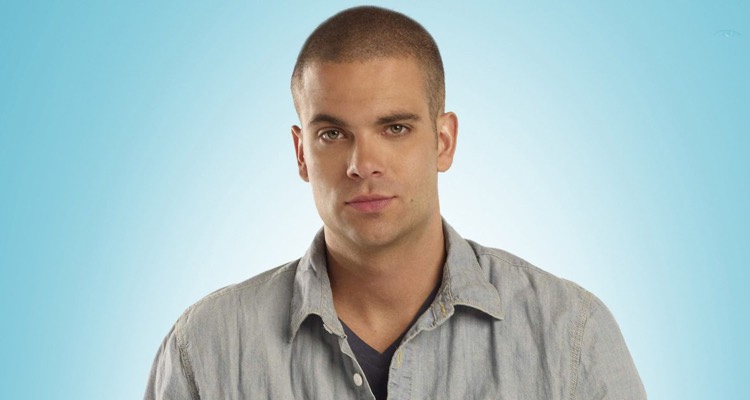 It was either a brutal prison term or death.  Former Glee star Mark Salling chose the latter.
This one's about as dark as it gets.  But it now looks like former Glee star Mark Salling has committed suicide — right before his pending prosecution for possession of massive quantities of child pornography.
Right now, the Los Angeles County Coroner is refusing to release the cause of death.  But multiple leaks now strongly suggest that Salling took his own life.  He was 35.
TMZ says Salling offed himself by slashing both wrists, and paramedics couldn't revive the fallen star.  Again, a far cry from the lighter fare of Glee.
Updated, Jan. 20th 10 pm PT: It now appears that Salling hanged himself, according to LA Coroner's details.
Salling, who played Puck on the ultra-successful Fox series, was busted with more than 50,000 images of pre-pubescent children.  That was all stuffed on a personal computer (and associated drives).  Obviously Salling harbored a serious problem, and ultimately copped a plea bargain last year.
His official sentencing was slated for March 7th, though Salling has opted to draw the curtains early.
Of course, the extremely sad part is that Salling could have survived this dark chapter of his life.  Undoubtedly, a brutal prison term doesn't sound life-affirming.  And as a convicted sex offender and TV pretty boy, Salling might have been killed on the inside.
And, if somehow his life was spared, a post-prison Salling is a brutalized, sex-abused pulp.  Again — really dark stuff — but Salling may have decided to kill himself simply to control the matter and circumstance of his death.
According to estimates, Salling was facing between 4-7 years of prison.  And we're not sure if he'd be granted protections against violence while incarcerated.
After his term — again, if he survived it — Salling would have to register as a sex offender — for life.
---