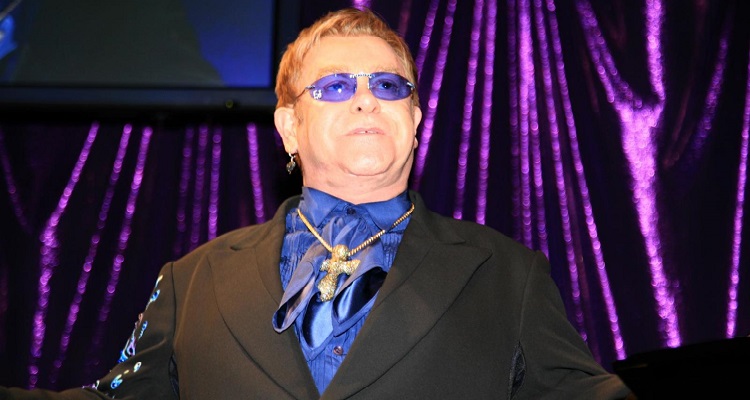 No direct licensing?  Then, no tariffs for you.
PRS tariff talks have stalled in the UK amidst a licensing dispute.  According to IQ, the implementation of PRS for Music's new live music traffic has halted due to an objection over the lack of any provision for direct licensing.
[IQ Mag]
---
Scam and run.
Band Management Universal (BMU), a phony management company that scammed over 20 indie European musicians, has abruptly closed its doors.  Following a BBC investigation, the company shut down its website, email accounts, and canceled its telephones.  BMU reportedly charged up to $5,600 for 'packages' that included music production and marketing and touring services. It also vowed to help indie artists secure a recording contract.  The head of the Musicians' Union in the UK called it "the worst scam" he had seen.
[IQ Mag]
---
Stay with me just a little while longer.
South Korean girl group Black Girl's music video 'Stay' has reached over 100 million views.  It has become the group's fifth music video to achieve the milestone.
---
Growing the Asian market.
Rhapsody International has promoted Brian Ringer to a new role.  He will now serve as Executive Vice President and General Manager for the Asia Pacific region.  Ringer will be responsible for strategic growth in the market.
---
Dead on arrival.
EDM star Deadmau5 has released an exclusive orchestral rendition of his work on Jay Z's beleaguered streaming music service, TIDAL.  True to his notorious trademark style, he slammed any potential criticism for the move.
"Don't come at me with your dissent towards whatever streaming service you want.  I chose this because it's my music and it's my work and my IP and I will do as I see fit.  I want to put it out lossless, and that's not something Spotify is gonna give me.  Spotify sure as hell didn't co-produce this, so why the f— would I just go ahead and give it out?  But nothing is permanent.  You're not never gonna hear it because it's exclusively on Tidal.  I'm just giving it what I felt it deserved and if that makes me a weird, horrible person who doesn't give their shit out to Apple and Spotify fans, whatever, that's cool."
[Variety]
---
Amazon Music enters the music exclusives fray.
Amazon Music has announced The Soundboard with Elton John.  The immersive original audio program features exclusive conversations and stories with the legendary artist.  Releasing on April 6th, The Soundboard will tell the stories behind songs with John and longtime lyricist Bernie Taupin.  You'll only find the audio program available for 24 hours.
[Variety]
---
Stay jazzy.
The city of Philadelphia has announced that it will celebrate Jazz Appreciation Month.  Along with the Philadelphia Clef Club of Jazz and Performing Arts, as well as other jazz organizations in town, the city will showcase talented musicians who keep the genre alive.  The month-long celebration will feature free live performances, art, dance lessons, exhibitions, panel discussions, and films.
[The Philadelphia Tribune]
---
Managing Irving Azoff.
Irving Azoff will launch a new talk show on SiriusXM.  Titled Unmanageable, he'll host conversations with "some of the most influential people in the music business where they'll dive into music's past, present and future."  Listeners can find the show on all-talk Volume channel 106, where it will play at various times throughout April.
---
Finally making a profit from Spotify.
Ahead of Spotify's direct listing on Wall St., Swedish telcom giant Telia has sold its minority stake in the company.  It first acquired a 1.4% stake in the company three years ago, when it invested $115 million.  Telia sold its stake in Spotify for $272 million, having achieved a 2.4X return.  Johan Dennelind, the telcom's CEO, wished the company "all the best" as it transitions into a new phase as a global listed company.
---
'Go'-ing away from a subscription model.
Following major troubles last year, SoundCloud's revenue surpassed its goal of $100 million.  Speaking with the Financial Times, CEO Kerry Trainor said that its total user base has grown in each of the last three quarters.  He added that the company has shifted away from its own subscription product, SoundCloud Go.  It now wants to focus on its original market among music creators.
---
Instant feedback for your music works in progress.
Check My Track, a new social music platform, has launched on iOS and Android.  The platform aims to encourage music enthusiasts, aspiring musicians, and established music producers to share developing ideas and receive instant feedback.  Check My Track lets users record, upload, and share 1-minute segments musical works in progress to a community of like-minded music lovers.  They can also pin the most useful feedback for easy access when further developing their composition.
---
The slow and shameful walk to a Chapter 11 filing.
Gibson CEO Henry Juszkiewicz has admitted fault for the company's current status. Speaking with the New York Times, he said that this decision to turn Gibson into a "music lifestyle company" effectively backfired.  Juszkiewicz had hoped to attract a new crowd by selling high-end audio equipment.
"No, it wasn't a great decision.  It didn't work out very well. I think it was a rational decision, but it turned out to be a very poor decision, and it's a decision I made.  It is what it is."
---
Not so unqualified.
Philadelphia Judge Genece Brinkley has denied a request from Meek Mill's lawyer to recuse herself from the case.  Attorney Joe Tacopia claimed that the judge became "enamored" with the jailed rapper.  In a statement to NPR, Meek Mill's lawyer also claimed that she had a "personal vendetta" against the rapper.  His post-conviction hearing is now scheduled for April 16th.
[NPR]
---
Featured image by lilian_darling (CC by 2.0)