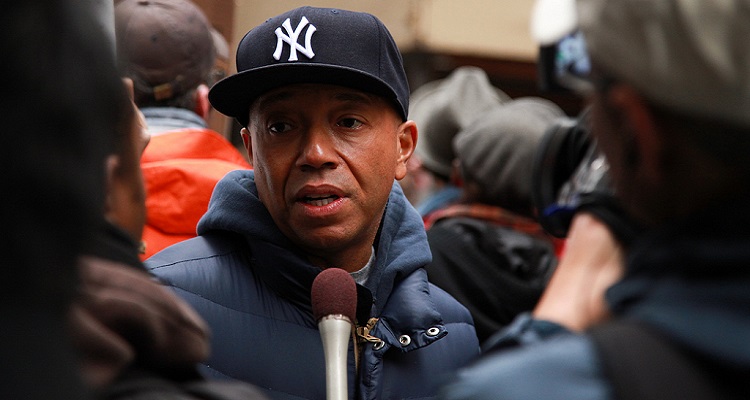 No longer running with the bulls.
Following its Q1 2018 results, Spotify shares have dropped more than 10%.  The stock closed Wednesday at $170.  Despite reporting better-than-expected earnings, its re-adjusted guidance for its Q2 2018 has scared investors.  Shares opened today at $154.12.  Yesterday, multiple analysts set a bullish price target of $185 to $190.
---
Pirate stations go wild on YouTube.
According to a report from the New York Times, pirate stations have exploded on YouTube.  Hundreds of independently run channels have started streaming copyrighted music nonstop without permission.  The channels combine hundreds of playlists and looped animations, often from anime films.
---
Has YouTube finally fixed its Kids app?
Following a lengthy firestorm of criticism over violent content on its Kids app, YouTube will finally allow parents to handpick channels and videos.  Google has announced that it will roll out the feature later this year.  In addition, YouTube partners will now offer vast collections of trusted channels.  Subjects include arts and crafts, music, sports, and learning.
---
Another YouTube star gets a contract.
YouTube star Loren Gray has signed a major deal with Capitol Records.  The 16-year-old YouTuber will receive a $550,000 for her first album.  She can make up to $4.8 million for her second, third, and fourth albums.
---
Despite shares tumbling $16, Daniel Ek isn't afraid of Apple.
Defending the company's disappointing Q1 2018 financial results, Spotify CEO Daniel Ek said that he doesn't fear Apple Music's success.  In the company's first earnings call, he claimed that the company's customer retention rates have steadily improved.  Ek told investors that multiple streaming music services can co-exist in the industry.
"We don't really think this is a winner-takes-all market.  We don't see any kind of meaningful impact of competition.  In fact, we think multiple services will exist in the market, and we're all kind of in that growing market."
---
Xiaomi goes after the Indian music market.
Chinese electronics and software company Xiaomi has launched Mi Music and Mi Videos in India.  The company plans to compete against established market leaders Gaana, Saavn, and Amazon.  Mi Music will pair with Hungama Music, a South Asian digital entertainment organization.  Mi Video will come with Hungama Play, SonyLiv, and Voot.  The service will have videos in 12 formats, including AVI, MP4, and MKV, among others.
---
Amazon wants Meek Mill to expose "flaws in the criminal justice system."
Amazon and Meek Mill have teamed up to develop a docuseries.  According to Amazon, the series will focus on the rapper's "fight for exoneration while exposing flaws in the criminal justice system."  Jay Z will serve as an executive producer.  The untitled docuseries will premiere next year.
---
Vipology wants you to share your music passion.
Vipology, an LA-based tech developer, will demonstrate a new music testing platform at the Worldwide Radio Summit in Hollywood, California.  The platform will reportedly bring consumer emotional analysis to music testing.  It brings music research into listeners' homes and enables them to share their passion through emotional responses.
---
Can JAAK solve the music industry's royalty and IP problems?
London-based tech startup JAAK has announced a successful pilot of KORD, its blockchain network.  Pilot participants include BMG, Global Music Rights, Outdustry, Phoenix Music International, Sentric, Warner Music Group, and Warner/Chappell Music.  With KORD, JAAK hopes to solve inconsistencies in royalty payments.  JAAK's ultimate goal is to have a single database that provides royalty and intellectual-property information.
---
Radio flourishes once more in New Zealand.
According to a new study, New Zealand commercial radio listenership has once again increased.  MediaWorks Radio has also grown its total listener base.  According to GfK New Zealand, a market research firm, total commercial listenership has grown to 3,390,200, an increase of approximately 67,400 since last December.  MediaWorks has reached 2,417,600 people in the country across its radio brands, an increase of 100,000 since December.
---
Sony and NetEase bring more live houses to China.
Chinese internet tech company NetEase and Sony have partnered to bring multiple live houses to China.  Live houses, originally from Japan, are small music venues usually without any seats.  Performers stand on stage and face their audience standing just a few feet away.  According to Michelle Chan, a PR Manager at NetEase, live houses bring fans closer to music "both physically and emotionally."  They also provide "more ways of marketing and distribution" as well as "more interactions with fans."
---
Want a stronger relationship with your children?  Just listen to music.
According to a new study from the University of Arizona, music could help strengthen parents' relationship with their children.  Researchers found that young men and women who share musical experiences with their parents during childhood reported having better relationships with their parents as they entered into adulthood.  Shared musical experiences at all age levels were associated with better perceptions of parent-child relationship quality.  The effect, however, was most pronounced for shared musical experience during adolescence.
---
Russell Simmons supports #MeToo.
Hip-hop mogul Russell Simmons has issued a statement supporting the #MeToo movement.  He stated that the movement has "inspired me to look beyond my personal scenario."  Simmons currently faces at least 13 allegations of sexual harassment and rape.  He has repeatedly denied the allegations against him.  Last week, the mogul's lawyers quietly negotiated the dismissal of a sexual assault lawsuit.  As the lawsuit was dismissed "with prejudice", the accuser, Jennifer Jarosik, can no longer file new litigation.  She had accused Simmons of assaulting her at his home in Los Angeles.
---
Developing the next generation of music writers.
The Journal of Music, an online magazine, has announced the six successful applicants to its Northern Ireland Music Writer Mentoring Scheme.  The scheme takes place over six months.  It aims to develop the next generation of music writers.  Supported by the Arts Council of North Ireland, this marks the Journal of Music's third scheme.  The online magazine has previously launched successful projects in Clare and Galway.
---
Ontario supports music education in local schools.
The government of Ontario has partnered with Canada's music industry to refurbish and restore musical instruments in school.  It will also boost music education programming.  The government aims to increase public engagement in support of music education.  It also wants to develop community partnerships across Ontario to increase the capacity and sustainability of music programs.  In addition, the government aims to raise student awareness about different aspects of the Canadian music industry as well as provide local students access to Canadian artists.
---
Play Whitney Houston music too loud, annoy the neighbors, and face jail time.
A British court has told a local woman to stop playing Whitney Houston songs or go straight to jail.  Kristen May Partington has reportedly upset her neighbors by consistently blasting Whitney Houston songs for 8 years.  The Plymouth Magistrates' Court had previously found her guilty of 11 counts of failing to comply with a noise abatement notice.  At an appearance earlier this week, the court issued Partington a Criminal Behavior Order.  The loud music would reportedly play late in the evening, disturbing a local neighbor.  The neighbor complained that it "gave her palpitations."
---
Roc Nation launches a TV division.
Jay-Z's Roc Nation has launched a television production division.  Weinstein Co. veteran Patrick Reardon will serve as Executive Vice President of Scripted and Unscripted Television.  He'll build and run the TV department.  Reardon will develop and produce premium scripted and unscripted content.
---
Lil Wayne signs with CAA.
Rapper Lil Wayne has signed with Creative Arts Agency.  Ron Sweeney will continue representing the rapper.
---
The SEC subpoenas Jay-Z.
The Securities and Exchange Commission (SEC) has subpoenaed Jay-Z.  Security watchdogs asked the US District Court for the Southern District of New York to force the rapper and entrepreneur to testify in the agency's probe of Iconix Brand Group.  Authorities are currently investigating whether the company had violated trading laws related to financial reporting.  The SEC claims Iconix had maintained a business relationship with Carter related to the Rocawear brand.  Iconix acquired the rapper's clothing brand in 2007.
---
Rafael Martinez earns a promotion at BMI.
BMI has promoted Rafael Martinez to Executive Director of Business Affairs of Creative.  He'll continue focusing on the business affairs needs of BMI's Creative team.  In addition to his current duties, Martinez will now identify emerging music trends and talent.  He started working at BMI in 2004 in the company's legal department as Director of Business Affairs.
---
Kelly Clarkson and John Legend to perform at the 2018 Billboard Music Awards.
dick clark productions and NBC have announced that John Legend and 2018 Billboard Music Awards host Kelly Clarkson will both perform on the three-hour live telecast.  The artists join performers BTS, Camila Cabello, Ariana Grande, Dua Lipa, and Shawn Mendes.  The event will celebrate 60 years of the Billboard Hot 100.  The 2018 Billboard Music Awards will air on Sunday, May 20th, at 8 pm EST / 5 pm PT on NBC.
---
Featured image by Coco Curranski (CC by 2.0)