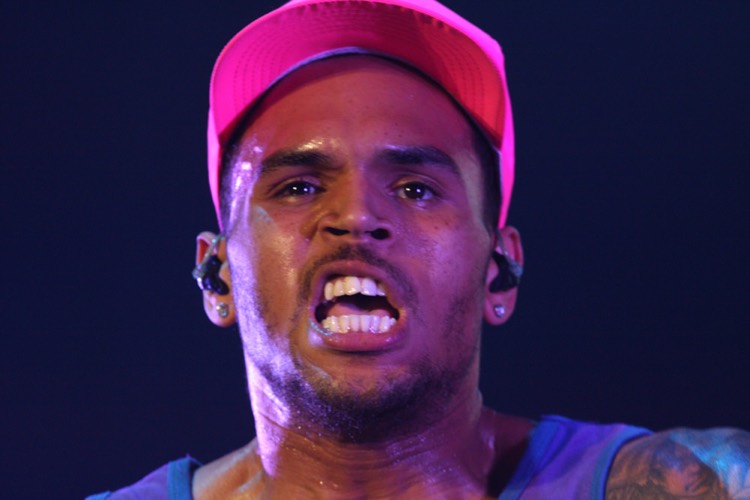 Chris Brown is accused of turning an after-party into a nightmare involving multiple incidents of rape and imprisoned female guests.
Somehow, this part of Chris Brown's lifestyle wasn't incorporated into 'Freaky Friday,' a lighthearted track involving a role reversal with an 'ordinary guy' played play Lil Dicky.  But a recent Chris Brown afterparty apparently turned into the worst nightmare possible for multiple female guests, including one who says she was locked in a room and forcibly raped.
Even worse: it looks like Brown is used to hosting this sort of 'party'.
One of the victims, identified only as Jane Doe, is now being represented by Gloria Allred, a feared women's rights attorney.  Allred filed a detailed legal complaint on behalf of her client today in Los Angeles (Wednesday, May 9th).
The complaint alleges that Doe was invited to an after-party hosted by Chris Brown, but was ultimately corralled into a bedroom along with other female guests and forced to have sex with Brown and others.
The invitation was initially extended at 1 Oak, a club on the Sunset Strip in Los Angeles.  The first invitation was to a recording studio, where Doe was forced to relinquish her cellphone, according to the filing.  Soon thereafter, the victim was told that the only way to get her phone back was to follow Brown and his friends back to a party at his residence.
Rapper Young Lo, real name Lowell Grissom, Jr., was also mentioned in the filing and cited as a central figure in the allegation.
Brown, Lo, and other unnamed female co-conspirator are accused of "coercing and forcing unwilling female guests to perform sexual acts for Defendants and others," specifically by barricading them into a bedroom.
Once herded into the large bedroom, music and pornography was blasted, while a couch was pushed against the door.  The noise was created to "cover up the sounds of any resistance" and "create a hyper-sexualized environment in the sealed bedroom," according to the filing.
Apparently, some guests agreed to comply, while the victim refused.  That led to forcible rape, with both oral sex and vaginal intercourse involved.  Soon thereafter, Jane Doe was shown the exit and kicked out, according to the complaint.
"Jane Doe has been severely traumatized by what she was forced to suffer," Allred stated at a press conference announcing the suit.  "She filed this lawsuit because she wants justice for herself, but she also wants to warn other young women about the potential danger to themselves if they have their phone taken away and if they go to Chris Brown's house.
"She does not want any other young woman to endure the violent sexual assaults that she was forced to endure in an environment of guns and drugs."
Amazingly, the police showed up to the party.  That's because the victim's mother, out of concern, traced the location of the party using her daughter's phone.  She then called the cops, who arrived at the residence but were turned away by Brown (or his crew).
---