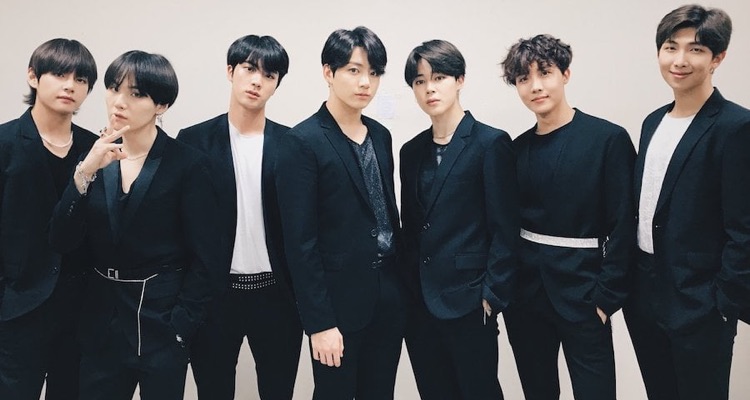 Streaming doesn't pay, right?  Not if it comes with millions of plays — and tons of traditional album sales.  Which is exactly what's happening on BTS' Love Yourself 轉 'Tear'.
BTS has been crushing records for years, and raising the bar for Kpop in the process.  Their latest album, Love Yourself 轉 'Tear', recently bowed atop the Billboard 200.  It's the greatest musical achievement for South Korea and Kpop since 'Gangnam Style'.
Even South Korea's president himself, Moon Jae-In, has taken time out of his busy schedule to congratulate the boys on their achievement in a public letter on his Twitter account.  The Korean leader is obviously juggling a lot these days, though BTS is now one of the country's biggest exports.
But from the industry and revenue-earning perspective, there's a much bigger story here.  And it has everything to do with how BTS fans are interacting with this group.
A quick look at the numbers shows the real success story —beyond the flashy chart-topping headlines.  BTS' top-charting bow was powered in the U.S. by 135,000 equivalent albums, with 100,000 of those sales being traditional album sales.
This smashes the group's previous record for the album Love Yourself 承 'Her'.  That release scored 31,000 units in its first week, with 18,000 of those being traditional album sales.
Those physical ratios are unheard of for most acts.  But for BTS they're becoming standard, thanks to an A.R.M.Y. fanbase that buys a ton of stuff.
Of course, pound-for-pound, formats like vinyl records and CDs absolutely eclipse the revenue generated by streams.   Even downloads, which offer a mega-multiple over streaming revenues, are outdone by physical sales.  But so far, American and European acts have done little to maximize physical sales, at least outside of niche vinyl records.
Asian acts, primarily those from Japan and South Korea, are killing it in this category.  And, ensuring far better revenues than their Western pop counterparts.
Instead of eschewing streaming, however, this model embraces it.  And that goes for YouTube, where BTS is busy setting records as well.  Since its' release, 'Fake Love', which is the lead single for Love Yourself 轉 'Tear', has done extremely well, setting a few records itself.  That includes the highest amount of views in 24 hours for a Kpop video, and the third-highest view count in 24 hours for any music video, genre notwithstanding.
Looks like Bangtan Syndrome is in full force, and it's generating huge revenues from a potent mix of digital and traditional formats.
---